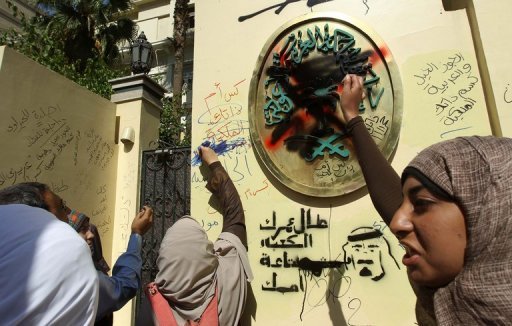 Saudi Arabia will issue a general pardon for some Egyptian prisoners being held in the kingdom on the occasion of Ramadan, but Ahmed al-Gizawy will not be eligible because he is still being tried, Saudi Ambassador to Egypt Ahmed al-Qattan said Thursday.
Qattan's comments followed a meeting with President Mohamed Morsy in the presidential palace.
Morsy's visit to Saudi Arabia earlier this month bolstered bilateral relations, Qattan said, adding that Morsy accepted Saudi King Abdullah bin Abdul Aziz's invitation to attend a summit of Islamic nations on 14 and 15 August. The summit will deal with the challenges and dangers that face Islamic countries.
Qattan said during a press briefing Wednesday that the King and the Crown Prince will visit Egypt soon.
A Saudi court on Wednesday adjourned the drug possession trial of Gizawy, another Egyptian citizen and a Saudi defendant to 5 September. Prosecutors are asking for the death penalty.
Protests broke out at the Saudi Embassy in Cairo following Gizawy's April arrest as activists alleged he was being detained for his work with Egyptian detainees in the kingdom. The unrest prompted Saudi Arabia to temporarily recall its ambassador.
Edited translation from Al-Masry Al-Youm