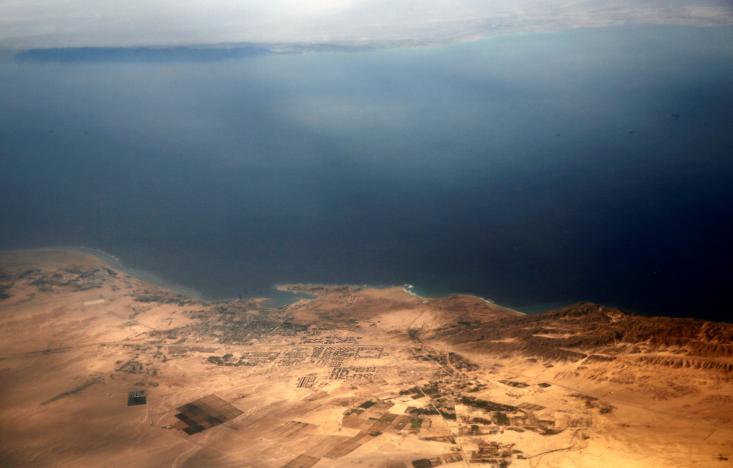 Crown Prince Mohammed bin Salman has announced plans for a new economic zone in the kingdom's northwest region with up to $500bn in investments, the official Saudi Press Agency reported on Tuesday.
The new zone, called Neom, will cover an area of 26,000 sq km along 486km on the Red Sea coast and will run across Saudi Arabia, Jordan and Egypt.
A map published on the project's website shows that the new economic zone would include the Red Sea islands of Tiran and Sanafir.
The two islands have been under the control of Egypt which in April 2016 agreed to hand them over to Saudi Arabia, sparking  protests and legal challenges in Egypt's courts.
"Neom will be constructed from the ground-up, on greenfield sites, allowing it a unique opportunity to be distinguished from all other places that have been developed and constructed over hundreds of years and we will use this opportunity to build a new way of life with excellent economic prospects," the prince said on Tuesday.
The Neom project will focus on nine different investment sectors including energy, water, biotech and robotics, the statement said, adding that robots might outnumber people in the city.
The plans are part of the young prince's vision to overhaul the country's economy and decrease its reliance on oil as a source of revenue. One of these plans include an initial public offering of 5% of state oil company Saudi Aramco.
Bloomberg said in a Wednesday report that connecting Egypt to the new $500 billion Saudi city via a bridge across the Red Sea will require cooperation from Israel, according to analysts.
"Israel's 1979 peace treaty with Egypt guarantees it access to the Red Sea's Straits of Tiran, which the planned bridge and causeway would cross. That makes Israel's involvement in the project crucial, Yoram Meital, chairman of the Chaim Herzog Center for Middle East Studies & Diplomacy at Israel's Ben-Gurion University of the Negev told Bloomberg.
The demarcation agreement, signed April 2016 by Saudi King Salman Abdulaziz and President Sisi, stipulated that the sovereignty of Tiran and Sanafir islands would be transferred to Saudi Arabia.
The agreement was legally invalidated by a verdict from Egypt's higher courts, including the State Council and the Higher Constitutional Court, and these verdicts cannot be appealed according to Egypt's 2014 Constitution.