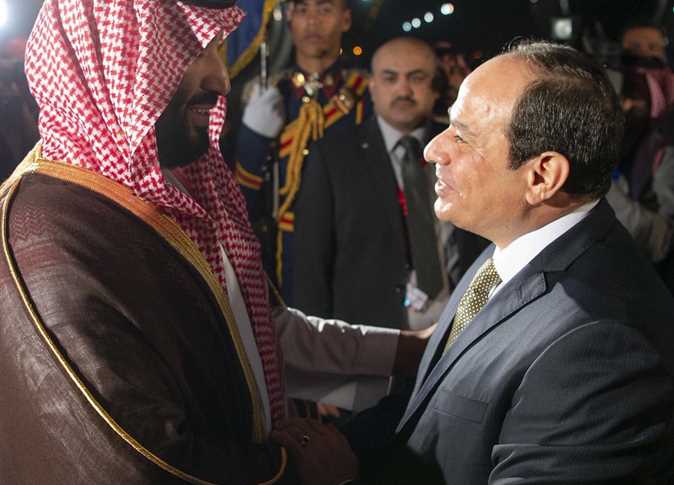 Saudi Arabia is the largest investor in Egypt, and Cairo is considered the largest Arab partner to the kingdom according to economic analyst Mohamed Abdel Wahab.
Egyptians in Saudi Arabia pump nearly US$10 billion annually into the Egyptian economy, Abdel Wahab, said, adding that relations between Saudi Arabia and Egypt are growing significantly,
Saudi Arabia had recently announced placing a five billion dollar deposit in the Central Bank of Egypt.
During a Tuesday telephone interview with presenter Mohamed Mansour, on the "Al Ro'ya" (Vision) program, Abdel Wahab explained that the recent visit of Saudi crown prince Mohammed bin Salman included the signing of agreements to establish projects worth up to eight billion dollars.
Abdel Wahab encouraged Saudi businessmen to work in Egypt, especially as it is the largest market in the Middle East and Africa a gateway to Europe.
He pointed out the Egyptian state has recently developed the infrastructure to provide an attractive environment for investment.
Egyptian President Abdel Fattah al-Sisi on Monday evening received Prince Mohammed bin Salman bin Abdulaziz, Crown Prince of Saudi Arabia at Cairo Airport, who arrived in Egypt for a two-day visit.
Last week, bin Salman left Egypt, after signing agreements worth 7.7 billion dollars, heading to Jordan on a regional tour that also includes Turkey.
Saudi Trade Minister Majed Al-Qasabi and the Egyptian General Authority for Investment and Free Zones announced the signing of 14 agreements worth $7.7 billion.
During a telephone interview to the "Cairo Talk" program, on Al Qahira Wal Nas channel, journalist Osama Saraya, former editor-in-chief of Al-Ahram newspaper, said that the relationship of Egypt and Saudi Arabia after the 1967 war has been very close, and is based on very high professionalism between the two administrations.
He noted that the last visit of Saudi Crown Prince bin Salman in this way reminds him of great meetings between the two countries after major events.
Saraya added that Egypt, Saudi Arabia and the UAE were able to return Arab countries to the Arab unity after the Arab Quartet agreements.