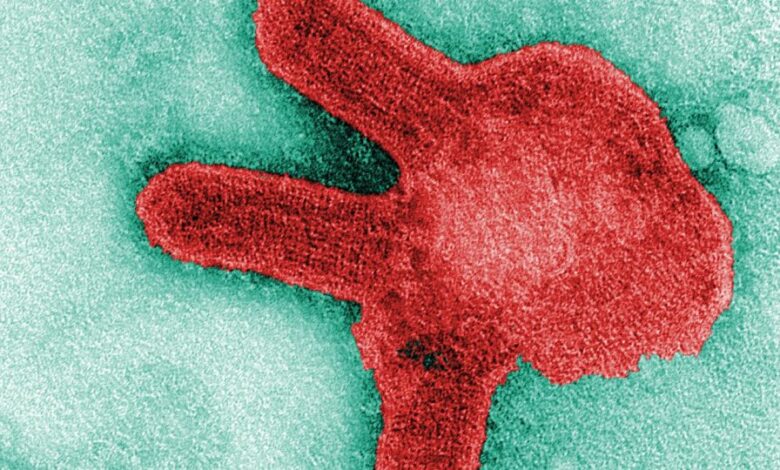 An official source in the Saudi Public Health Authority warned of an outbreak announced by health authorities in Equatorial Guinea and Tanzania of deadly Marburg virus disease.
The authority recommended to avoiding traveling to the two countries until the disease is under control.
It advised those present there to follow the preventive measures issued by the Ministry of Health and the Public Health Authority, and follow the instructions of the local health authorities.
The Omani Ministry of Health also issued an urgent statement regarding the Marburg virus outbreak in Tanzania and Equatorial Guinea.
The statement indicated that the ministry is closely monitoring the disease in these two countries, as it is highly contagious, and the death rate ranges from 60 to 80 percent.
A professor of health economics and epidemiology at Ain Shams University Islam Annan warned of the threat the Marburg virus poses, as its death rate stands at 80 percent.
During a phone-in with TV host Amr Adib on his show "al-Hekaya" (The Story), on MBC Masr TV channel on February, Annan said that the virus has existed since 1967, and cases appear annually.
He explained that the current Marburg virus outbreak in Equatorial Guinea likely originated from fruit bats.
The Egyptian Health and Population Ministry also issued an order in February that anyone coming from Equatorial Guinea must be quarantined before allowed to enter the country following an outbreak of the Marburg virus.
The order indicated that health measures for quarantine are to sort all passengers and crews of means of transport coming from the Equatorial Guinea, on all direct or indirect flights included in the operating schedules, special flights or cargo flights.
It added that this is being done by the quarantine crews at the entry points through thermographic cameras, thermal gates, or remote temperature measuring devices, without interfering with the movement of passengers.