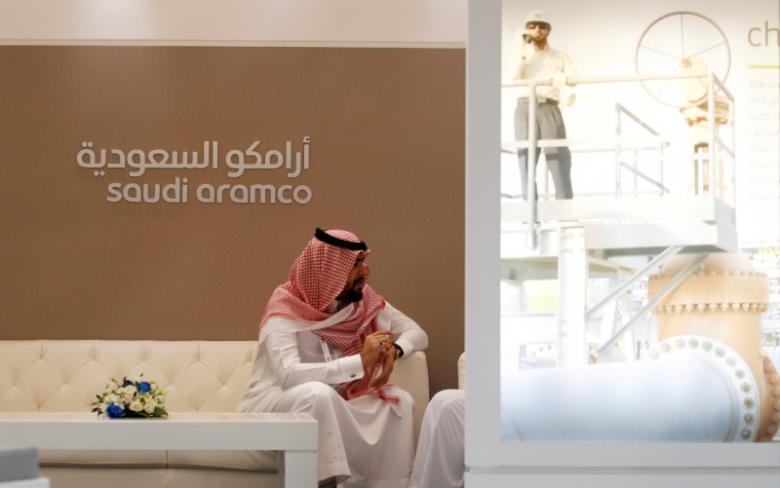 Saudi Aramco [IPO-ARMO.SE] is due to sign deals with 12 US companies on Saturday during US President Donald Trump's visit to Saudi Arabia, sources with knowledge of the matter said.
The deals with top US companies such as oilfield services firms Schlumberger, Halliburton, Baker Hughes, and Weatherford are part of the oil giant's push to develop local manufacturing, the sources said.
Aramco will also sign deals with General Electric (GE) and drilling companies National Oilwell Varco (NOV), Nabors Industries and Rowan Companies, among others, they added.
Aramco could not be reached for comment on Thursday.
When it launched its In-Kingdom Total Value Add program (IKTVA) in 2015, Aramco said it aimed to double the percentage of locally-produced energy-related goods and services to 70 percent by 2021
US companies have traditionally worked with Aramco on massive projects covering consultancy and project management services to maintaining oil potential in upstream projects and drilling to building refineries.
"These [new] partnerships will boost bilateral investment towards localisation," said one of the sources.
Last December, Aramco signed deals with drilling firms Rowan and Nabors Industries to establish joint ventures under the IKTVA program.
IKTVA, Arabic for self-sufficiency, will help generate 500,000 direct and indirect jobs for Saudis. It is a key part of the kingdom's Vision 2030 economic reform drive, in which Aramco is to play a big role in developing industrial projects as Saudi Arabia tries to diversify its economy beyond reliance on oil exports.
Engineering companies KBR and Jacobs Engineering, as well as McDermott and Honeywell will also sign memoranda of understanding with Aramco, the sources said.
An inaugural Saudi-US CEO forum will be held in Riyadh on Saturday in which several deals are expected to be signed in defense, electricity, oil and gas, industrial and chemical sectors. New licences for US companies to operate in the kingdom also will be issued.
Reporting by Reem Shamseddine; Additional reporting by Ron Bousso in London; Editing by Rania El Gamal and Mark Potter