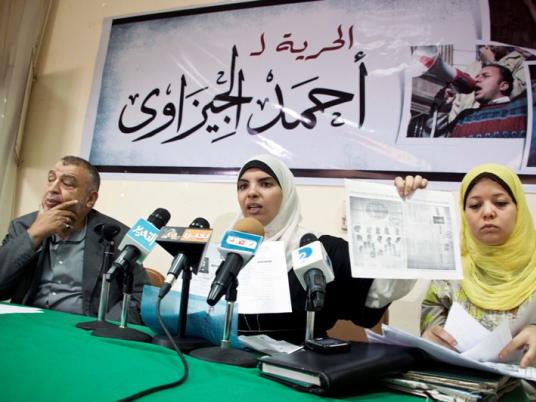 A Jeddah court is expected to rule next week on drug smuggling charges against Egyptian lawyer Ahmed al-Gizawy.
Gizawy was arrested in April at a Saudi airport and accused of smuggling Xanax into the kingdom, but activists say the charges against the human rights lawyer were fabricated in retaliation for his work with detainees there. He has pleaded not guilty.
The judge said a final verdict is scheduled to be made Tuesday, but could be postponed if additional examination is needed.
Gizawy's wife Shahenda Fathy claims the intentional slowness on the part of the Saudi judiciary is intended to break her husband's morale and keep him in custody as long as possible.
Fathy referred to evidence that she said could lead to his acquittal. Lawyer Yasser Elwany, who is the legal advisor of the Egyptian Consulate, said last month that the production date printed on the milk cartons that Gizawy allegedly used to transport the tablets reads 20 April 2012, three days after he was arrested.
"If Saudi Arabia authorities had found that Gizawy were backed by a strong state, they would have not done that with him," said Fathy, who called on President Mohamed Morsy and the Foreign Ministry to intervene for his release.
Egyptian national Islam Mahmoud Bakr and Saudi citizen Badr bin Nasser are also facing trial alongside Gizawy.