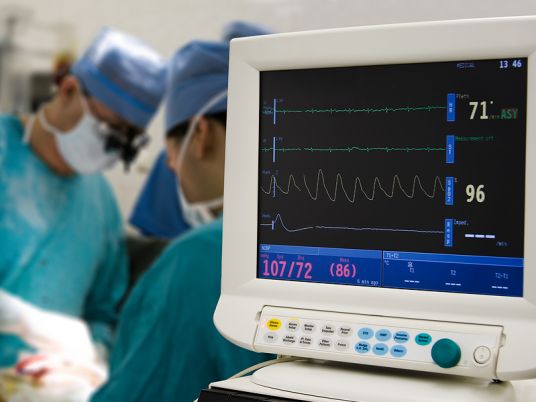 The Middle East Healthcare Company, known as Saudi German Hospitals, is scheduled to commence operations of its US$500 million "medical city" in Alexandria Burg Al-Arab next year, Mohammed Hablas, executive director of the German-Saudi Hospitals in the Middle East said on Tuesday.
"The construction work is proceeding normally despite the rising prices of materials. The executing companies are nearing the end of construction," Hablas said.
Having laid its foundation stone back in October 2016, the medical city complex in Alex West residential compounds estate will be developed in four phases, aiming to house eight hospitals, a 220-clinic medical center, and an LE 700 million science and technology college.
"We trust the Egyptian medical sector and we are always keen on providing special medical services. We believe that we have a responsibility towards social care programs," Sobhi Batterji, founder and CEO of Saudi German Hospital Group said at the time.
The company will be working on establishing the general hospital throughout the first phase, including 300 beds at a cost of LE1.5 billion, as well as accommodation for workers at an estimated cost of LE110 million.
The second phase will consist of seven specialized hospitals at an estimated cost of LE6-8 billion, in addition to the housing of workers at an estimated cost of LE20 million per hospital.
The 220 clinic medical center, set to be implemented at an estimated cost of LE200 million, will be completed as part of the project's third phase.
The hospital, under Batterjee Medical city in Alexandria, expects to commence earning revenue by the year 2020.
The Saudi German Hospital is also planning to open two new hospitals in Egypt under its Andalusia brand at an investment cost of LE750 million, one in Sixth October City and the other in New Cairo, in addition to its plans to build a hospital in Asyut and another in the New Administrative Capital.
Mohamed Hany Khodeir, chief executive of General Authority for Investment and Free Zones (GAFI), has emphasized that establishing such a medical city in Egypt by Saudi investors with a capital of EGP8 billion highlights Egypt's position on the global economic map.
"Egypt possesses various potentials to attract investors, and these kinds of projects reflect the success of the government's plan to boost its economy, regain the confidence of investors and foreign corporations in Egypt's market," he added.