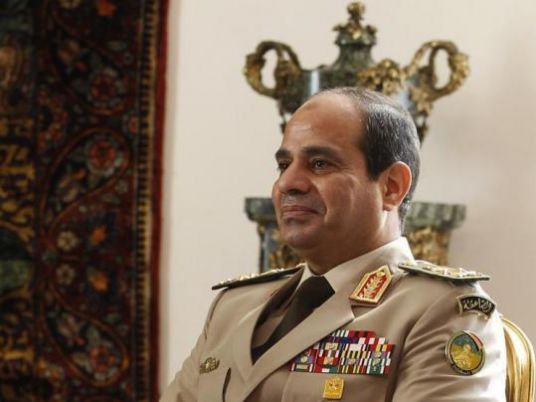 The Saudi Okaz newspaper quoted informed sources saying that Field Marshal Abdel Fattah al-Sisi is undergoing an examination on Friday to determine if he is medically and psychologically fit to be president.
It also said that former presidential candidate Amr Moussa would play a major role in Sisi's electoral campaign, which would be coordinated by Ambassador Mahmoud Karem, the former assistant foreign minister for international organizations affairs and former secretary general of the National Council for Human Rights.
The sources also said Sisi's campaign would explain the economic situation to the people with full transparency and allow the people to take part in the development of the country.
Additionally, the campaign would change the geographical boundaries of certain governorates so as to expand prospects for production and create more large, medium and small enterprises to overcome unemployment.
It would further work on doubling production, improving the efficiency of the state's administrative apparatus, protecting the vital interests of Egypt in terms of water and energy resources, and developing a clear and integrated system for external relations derived from Egypt's vision of its future.
Edited translation from Al-Masry Al-Youm