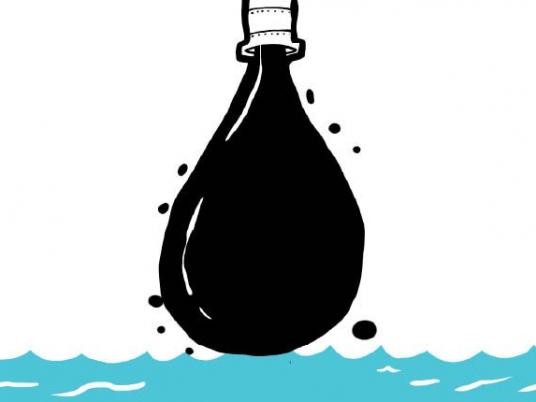 Top global oil exporters including Russia and Saudi Arabia agreed on Tuesday to freeze output to tackle a global glut but said the deal was contingent on other producers, with Iran absent from the meeting and planning to ramp up shipments.
The Saudi, Russian, Qatari and Venezuelan oil ministers visited Doha for a previously undisclosed meeting — their highest-level discussion in months on joint action to help prices recover from their lowest in more than a decade.
The Saudi minister, Ali al-Naimi, said freezing production at January levels was an adequate measure and new steps to stabilize the market could be considered in the next few months.
He said he hoped other producers would adopt the proposal, while Venezuela's Oil Minister Eulogio Del Pino said more talks would take place with Iran and Iraq on Wednesday.
Oil prices LCOc1 rose to US$35.55 per barrel but later pared gains to trade below $34 as expectations for an immediate deal faded.
Iran has pledged to raise supply steeply in the month to come as it looks to regain market share lost after years of international sanctions, which were lifted in January.
The Doha meeting came after more than 18 months of declining oil prices, knocking crude below $30 a barrel for the first time in over a decade.
The slump has been longer and deeper than anyone predicted, and the mood may be shifting among producers that have been determined to defend market share rather than prices.
Within the Organization of the Petroleum Exporting Countries is a growing consensus that a decision must be reached on how to prop up prices, Nigerian Oil Minister Emmanuel Ibe Kachikwu told Reuters late last week.
Much has changed since OPEC's fractious meeting in early December, the last big gathering of key oil ministers, when members "were hardly talking to one another. Everyone was protecting their own positional logic," Kachikwu said.
While Venezuela has been the hardest-hit major producer, oil below $30 is a fraction of what Russia needs to balance its budget as it heads towards parliamentary elections this year. Saudi finances are also suffering badly, running a $98 billion budget deficit last year, which it seeks to trim this year.