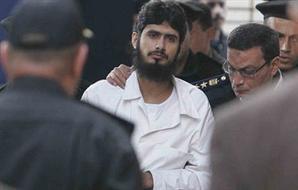 The Supreme Council of the Armed Forces on Wednesday approved the retrial of the defendants in the bombings in of Taba and Sharm el-Sheikh, Thursday.
The Supreme State Security Court of Ismailia had on 30 November 2006 sentenced three defendants to death for killing 24 people, including 9 Egyptians, and injuring 157 others in the bombings, and two other defendants to life imprisonment.
They were all charged with joining a terrorist group, premeditated murder and destruction of property.
Translated from Al-Masry Al-Youm