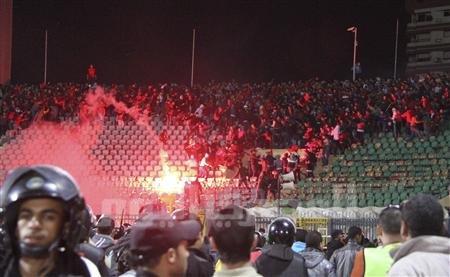 Former Governor of Port Said Ahmed Abdallah will return to his position on orders from the ruling Supreme Council of the Armed Forces, said an official cabinet source.
The source, which spoke on condition of anonymity, said the former governor met with Prime Minister Kamal al-Ganzouri on Wednesday before the 14th cabinet meeting was held.
MPs from Port Said and members of the Port Said investors association had submitted a request to Ganzouri to have the governor restored to his position. Ganzouri referred the request to the SCAF.
Abdallah was dismissed following violence that left more than 70 football fans dead when local Masry fans stormed the football pitch seconds after a match with Cairo-based Ahly ended.
Ganzouri announced on 2 February that he accepted the resignation of Major General Abdallah. He also dismissed the security director and the chief investigator of Port Said, Major General Essam Samak and General Mostafa al-Razaz, respectively, and referred them to investigation.
In March, 75 people were charged with murder and negligence in connection with the deaths. Among those charged was Samak.
Translated from Al-Masry Al-Youm