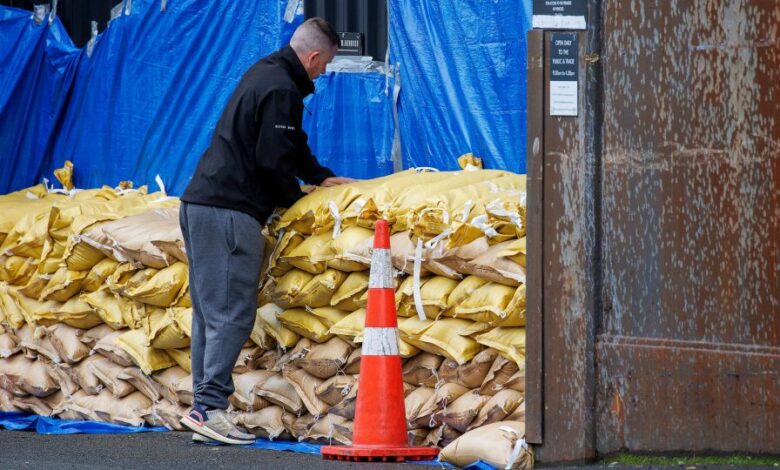 CNN
 —  Schools across Auckland, New Zealand, will close Monday as the island nation's largest city braces for the arrival of Cyclone Gabrielle, CNN affiliate Radio New Zealand reported Sunday.
More than 36 schools and universities will shut their doors despite no formal order from the Ministry of Education, RNZ said, while the InterCity bus network will also reduce its services.
According to the New Zealand MetService, gale force winds have already been recorded over the North Island on Sunday, with some reaching as high as 140 kph (87 mph).
"I can't remember a time when the whole of the North Island was on a wind warning," said Lisa Murray, head of Weather Communications for the MetService.
"This is a huge sprawling weather system affecting the country. Extreme rain and wind are expected for many North Island regions, accompanied by phenomenal seas along northern and eastern shores, and significant storm surge near, and slightly in advance of, the cyclone's center."
Meanwhile, with Gabrielle closing in, Air New Zealand said it was canceling multiple long-haul international fights on Monday, as well as Tasman and Pacific Island flights, and domestic services in and out of Auckland, Reuters reported.
In a news conference with local media Sunday, New Zealand's Prime Minister Chris Hipkins once again called on residents across Auckland to minimize nonessential travel, urging those who could work from home to do so.
"We do expect severe weather is on the way so please make sure you're prepared, make sure you have your preparations in place, if you have to stay put for a period of time or if you have to evacuate," Hipkins told reporters.
On Saturday, Gabrielle transitioned to a post-tropical cyclone, meaning it has lost its tropical system characteristics, however the latest forecasts from New Zealand's MetService warn the storm still poses a "very high risk of extreme, impactful and unprecedented weather over many regions of the North Island from Sunday to Tuesday."
The worst affected areas can expect 350-450 mm (13-18 inches) of rain, 120-140 kph (75-87 mph) wind gusts, dangerous waves and coastal inundation, especially at high tide.
MetService red warnings for heavy rain remain in effect through Tuesday for Northland, Auckland, Tairawhiti Gisborne north of Tolaga Bay, and Coromandel.
In Northland, a subtropical region on New Zealand's North Island, a state of emergency was declared Sunday for an initial period of seven days as part of the regional response to Gabrielle, according to a notice from local authorities.
Northland has experienced just six state of emergency warnings in the last 50 years, the statement added.
Auckland Emergency Management warned the city was likely to be hit by strong winds on Sunday night, with gusts of up to 140 kph (87 mph) or higher from Monday, Reuters reported.
"This is a really extreme and impactful event. People could lose power or become isolated. Listen to local authorities and your local civil defense, and know where your local evacuation center is," Murray advised.
CNN Meteorologists Gene Norman and Allison Chinchar contributed to this story