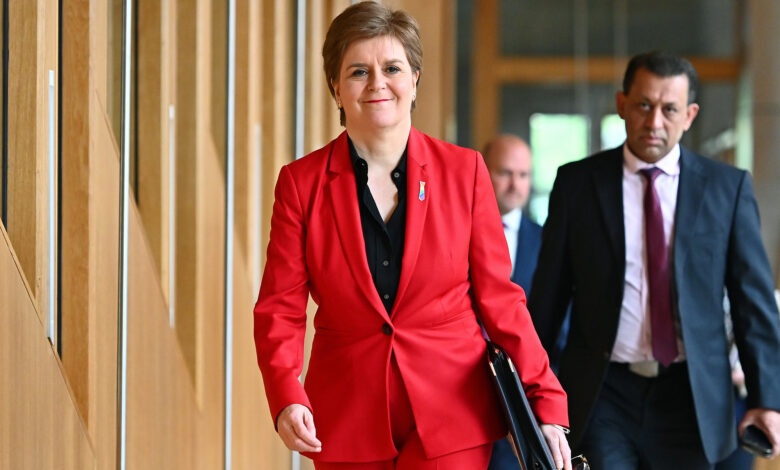 Scottish First Minister Nicola Sturgeon has said there will be a "widespread sense of relief" as Prime Minister Boris Johnson's leadership comes to an end following the recent days of "chaos."
In a series of tweets on Thursday, Sturgeon said: "There will be a widespread sense of relief that the chaos of the last few days (indeed months) will come to an end, though notion of Boris Johnson staying on as PM until autumn seems far from ideal, and surely not sustainable?"
Johnson is set to resign as Conservative Party leader on Thursday, but while he will announce his resignation, it is possible that he will remain in office until October, when the Conservative party meets for its annual conference.
"Boris Johnson was always manifestly unfit to be PM and the Tories should never have elected him leader or sustained him in office for as long as they have. But the problems run much deeper than one individual. The Westminster system is broken," Sturgeon said.
Sturgeon also said that for Scotland, "the democratic deficit inherent in Westminster government doesn't get fixed with a change of PM," adding that none of the Conservative Party politicians vying for leadership "would ever be elected in Scotland."
"Lastly, my differences with Boris Johnson are many and profound. But leadership is difficult and brings with it many stresses and strains, and so on a personal level I wish him and his family well," she added.