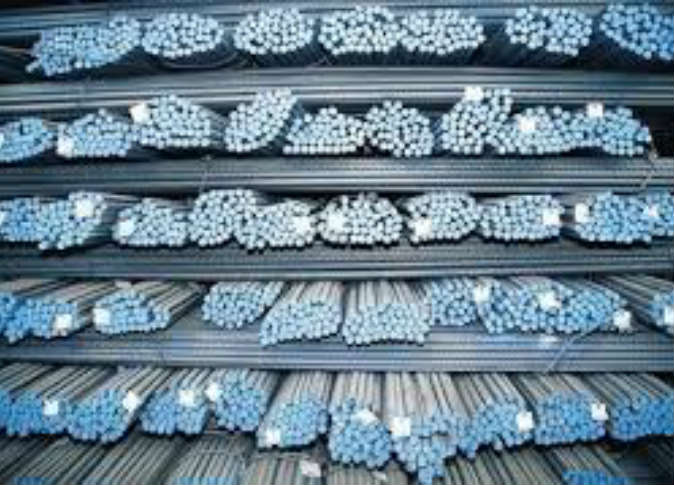 In the gritty northeast English town of Scunthorpe, 25-year-old steel worker Matt Cooke fears for his job, and the future of his industry.
Cooke works for Tata Steel, Britain's biggest steelmaker, which blames planned job cuts – 900 of them in Scunthorpe – on cheap Chinese imports, a strong pound and high electricity costs.
Some 5,000 miles (8,050 km) away in Tangshan, China, steel worker Suo Jiangjun, 35, also contemplates the future of an industry blighted by huge over-capacity and sliding demand.
Both are close to the sharp end of a collapse in global steel prices that is largely a result of slower growth in China's economy, the world's second-largest.
While many British steel workers blame China for squeezing the industry to near-death, and were unhappy that China's President Xi Jinping was feted on a recent official visit, steel towns in China are struggling, too.
As China's growth falters, less steel is needed, exposing the colossal amounts of surplus capacity in cities such as Tangshan, and prompting Chinese mills and traders to turn to exports to keep afloat.
Tangshan, a city of more than 7 million people in the industrial heartlands of northern China, produced around 90 million tons of steel last year, more than the United States.
But the drop in prices has left many small and private mills flirting with bankruptcy, and there's little sympathy for their counterparts in Britain.
"Things aren't very good right now," said Suo, who works at Tangshan Youfa Steel Pipe Corp. "We're still making money, but profits are down. A lot of small plants nearby are going to close. I'm not afraid of losing my job right now, I can find something else and China will still need steel."
Cheap credit
In a province rich in iron ore reserves, Tangshan was given leeway to develop its private steel sector as it rebuilt after a 1976 earthquake that killed at least a quarter of a million people and destroyed much of the city's infrastructure.
From 2008, as steel consumption soared in China's roaring economy, many small mills borrowed heavily to expand capacity as quickly as possible. Today, the impact of the collapse in prices is visible across the city's sprawling industrial suburbs.
Tangshan Iron and Steel, part of Hebei Iron and Steel Group, is to suspend operations at its 2,000 sq meter (21,500 sq ft) blast furnace this month, mothballing a facility that can turn out 6,000 tons a day. Jianbang Steelworks has shut its blast furnaces amid mounting losses.
Private mills have closed and trading firms and logistics centers stand empty – victims in a way of China's massive 4 trillion yuan (US$631 billion) stimulus package in 2008, which drove an unsustainable boom in construction.
"No one in the steel sector is making any money, not just the British. We're just about breaking even," said Ding Guanghui, a 32-year-old steel trader in Tangshan. "Steel mills are losing 100 yuan (10.4 pounds) on each ton of steel they make."
Prices of steel billet used to make wire and metal products have slumped to a historical low of 1,600 yuan ($252.54) per ton – cheaper than a ton of cabbage.
China has the capacity to produce 1.2 billion tons of steel a year – around three-quarters of global needs. Falling domestic demand means China is seeking out export markets to take up some of that slack. Hebei province alone exported 27.2 million tons of steel products last year, around 29 percent of the national total and up 89 percent on the previous year.
"Easy to blame China"
One of those export markets is Britain, which last year imported 752,000 tons of Chinese steel, more than double the year before, according to International Steel Statistic Bureau (ISSB) data.
While that was only a 10th of Britain's total imports, the low cost dragged down the market price, making China an easy scapegoat for the British steel industry's woes, though workers concede there are other factors making them less competitive.
"It's easy to blame the Chinese," said John Laurens, a 35-year steel industry veteran in Scunthorpe. "But it's not China's fault Britain can't compete on a level playing field with Europe."
Britain has promised to lower the steel industry's high energy costs, compounded by some of the world's highest 'green' taxes on heavy industry. British steel firms paid 80 percent more for electricity in January-June than the European Union average, which is itself twice that of the United States.
But the government says there are limits to what it can do to help the steel industry. "No government can change the price of steel, dictate foreign exchange rates (or) simply disregard international regulations on free trade and state aid," Business Secretary Sajid Javid told Parliament on October 20.
In both China, where the industry is dominated by huge state-run steel firms, and Britain, fresh government money goes towards helping steel centres to diversify, and steel workers to re-train.
Tangshan, where 40 million tons of annual steel capacity will be cut by 2017, has already been designated as one of China's advanced robotics centers.
In Scunthorpe, where the steel plant looms over rows of terraced houses and "Save Our Steel" posters are pinned to shuttered high street shops, local councillor Elizabeth Redfern said a pledge of 9 million pounds ($13.9 million) by the government and Tata Steel would go towards attracting new businesses to the area and job retraining.
"Wilt and die"
For Tony Gosling, a 50-year-old steel worker whose wife's great-grandfather walked to Scunthorpe from Wales in the 1930s for a steel job, the town and the steel plant are one and the same.
"The two go hand-in-glove. If you separate them, the other will just wilt and die," he said.
Others, too, fear Scunthorpe will add to a list of former steel towns decimated by the industry's decline since its peak in the 1970s. Then, around a third of the town's population were steel workers, with thousands more depending on steel for their jobs.
"This town will become a ghost town," said Laurens. "Steel is our livelihood and it's this town's lifeblood."
Cooke, who joined Tata Steel seven years ago, said that without the steelworks most educated young people would abandon Scunthorpe, where 52 percent more people claim unemployment benefits than the national average.
One idea raised by Suo in Tangshan is likely to get short shrift in Scunthorpe.
"I think one way of solving the problem in England is by moving workers like us over there to live. Our wages aren't as high," he said, with tongue in cheek. "In the end it's all about wages."