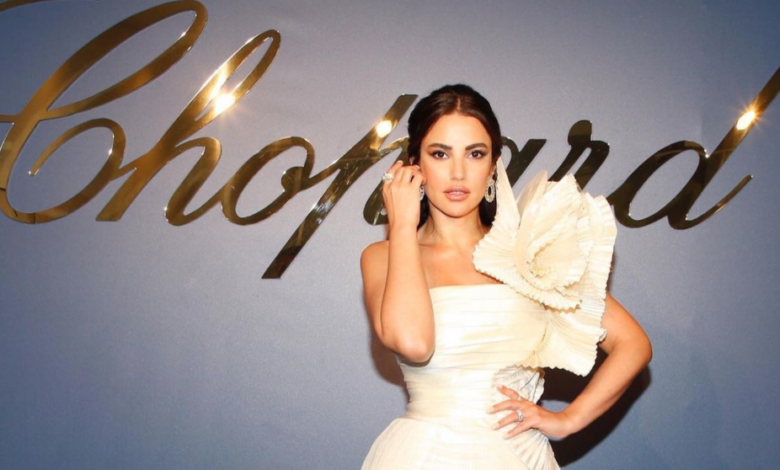 The second edition of the Cairo Francophone Film Festival (CFFF) will start on Monday at 7:00 pm in the Small Theater of the Cairo Opera House.
The Higher Advisory Committee of the second session of the festival had chosen the star Dora Zarrouk to honor her at the opening ceremony.
Zarrouk expressed her happiness at being honored by a festival that expresses important cinemas for the countries of the francophone organization (Organisation internationale de la Francophonie).
The festival will screen more than 30 films between short and long features.
This year, prominent Egyptian and Arab filmmakers and artists will participate in the festival's juries, as its long competition for narrative and documentary films is headed by director Magdy Ahmed, and members Khaled el-Sawy, Murad Makram, Fatima Nasser, scriptwriter Zainab Aziz, director of photography and director Ahmed al-Morsi, and music arranger Adel Hakki.
In the jury of fiction and short films, headed by Cinematographer Saeed al-Shimi, and members film critic Riad Abu Awwad, stars Diamond Bou Abboud, Angie Abu Zaid, and Tunisian producer and distributor Magdi el-Husseini.
The CFFF is an annual festival organized by "Media Hub Agency for PR, Media, Events and Communication" and sponsored by public/private organizations and entities in Egypt and around the world.
The aim of the festival is to improve the taste in movies, further artistic links between people, allow meetings between professionals and to build bridges between cinema workers from different cultures and promote the film industries in Egypt, the Francophone world, the Arab world and beyond.