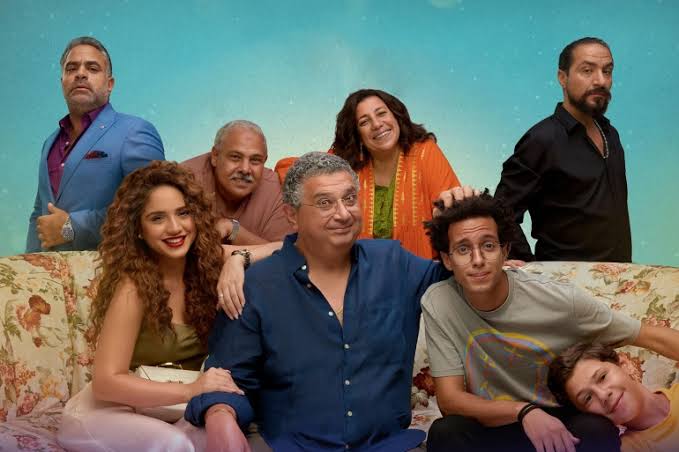 The actor Maged al-Kidwany concluded filming the last scenes of the second season of the series "Mawdou Aeli" (Family Matter).
The series' idea and direction is by Ahmed al-Gendy and the script and dialogue is by Mohamed Ezz Eddin and Karim Youssef.
The 10 new episodes will be shown within days via a digital platform.
Tge series also stars the Lebanese Nour Raeis, Rana Rais, Mohamed Shaheen, Sama Ibrahim, Enas Kamel, Taha el-Desouky, Mohamed Radwan, Mohamed al-Qass, Hossam Dagher, Dalia el-Khouly, Maryam al-Gendy.
Guests of honor are Amina Khalil, Sherine Reda, Abdul-Rahman Abu-Zahra, and Mohamed Salam.
In statements to Al-Masry Al-Youm, Kidwany said: "I was terrified at the idea of participating in a TV series, and I have always avoided this experience, because I had a fear of repeating the appearances to viewers and being cast type in homes. I was looking into the idea while staying away from the lengthy series."
"As soon as director Ahmed el-Gendy suggested the idea of 'Family Matter' to me, we instantly had confidence and a friendship dating back for many years.
I felt comfortable with it as the story touched my heart," he added.
Kidwany talked about the character that he portrays  in the series:
Ibrahim is a chef in his late forties and works in a restaurant.
He is kind, outgoing, spontaneous and simple and lives life spontaneously.
The parallels of his character is that he avoids responsibility and he is completely satisfied with his lifestyle, and does not want change, hates surprises, until he receives the biggest surprise in his life!
He discovers that he has a daughter from his deceased wife and so tge events of the story take a major turn and his character life completely changes.