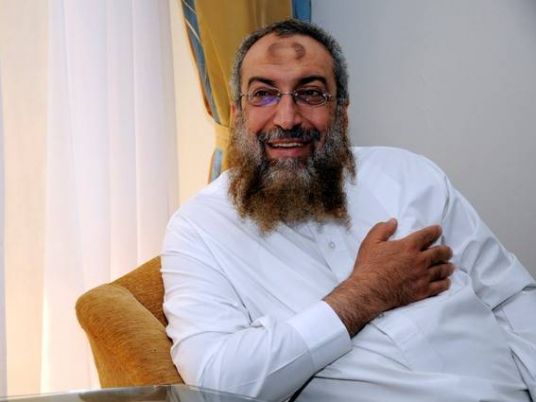 Security services notified the Salafi-led Nour Party and the Salafi Dawah leadership about the difficulty of holding the party's closing conference in support of the constitution at Cairo Stadium, due to threats by the Muslim Brotherhood youth and Hazemoun movements of breaking into the conference and attacking participants, party sources have revealed.
Shaaban Abdel Aleem, the party deputy secretary, mentioned the possibility of canceling the conference for security reasons, adding that the party insists on holding the conference prior to the referendum because of its importance.
"Nour invited leaders of political parties, several public figures and religious scholars to attend the conference to deliver message to the world that the Islamist trend supports the constitution as it preserves Islamic Sharia and that all political figures and public figures rally in support for the constitution," said Salafi Dawah Vice Chief Yasser Borhamy.
The Nour Party suffers "terrorism" by the Brotherhood at its conferences rallying support of the constitution, and this terrorism follows them everywhere, Borhamy said.
The Brotherhood-affiliated Students against Coup movement also threatened to storm the conference. Movement member Tareq Abdullah said they coordinated with Hazmoun movement to attack the conference, adding that they do not fear the high security presence and they have methods to deal with police, such as the currently-employed force.
Edited translation from Al-Masry Al-Youm