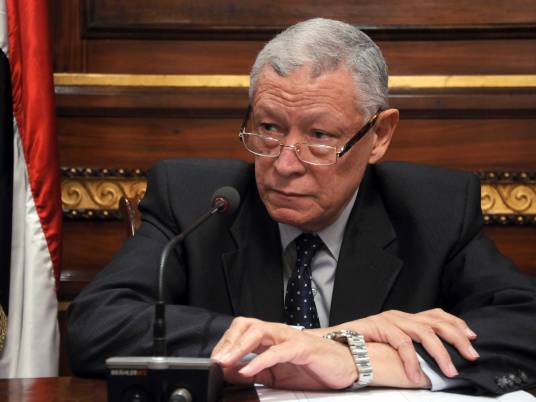 Ali Awad, Advisor to Interim President for Constitutional Affairs, said that the delay in opening the door for presidential hopefuls to submit their application was due to a particular security concern at the headquarters of the High Elections Commission which prevented its members from convening.
Awad declined to specify or the expand on the security situation.
Regarding the controversy surrounding immunizing the commission's decisions against challenges in court, Awad objected to the word "immunizing," saying the commission consisted of top judges who would consider any filed challenges.
"Any decision taken by the Commission could be challenged before the Commission itself. It could have been acceptable to say that the Commission would be the opponent and judge at the same time if it had been an administrative body and not a judicial one," Awad said.
The Commission is chaired by first deputy head of the Supreme Constitutional Court, followed by the second deputy. Members of the Commission are first deputy head of the Council of State and first vice-president of the Court of Cassation, and president of Cairo Court of Appeal, Awad mentioned.
Awad stressed that the work of the High Elections Commission was not confidential through all the stages of the election. There should be a representative for each candidate as well as Arab and foreign media, and civil society organizations in each electoral committee who would also have the right to witness the counting process, according to Awad.
Presidential candidates would undergo medical tests to make sure they do not suffer mental or physical illness that prevents them from carrying out the duties of the president.
Edited translation from Al-Masry Al-Youm