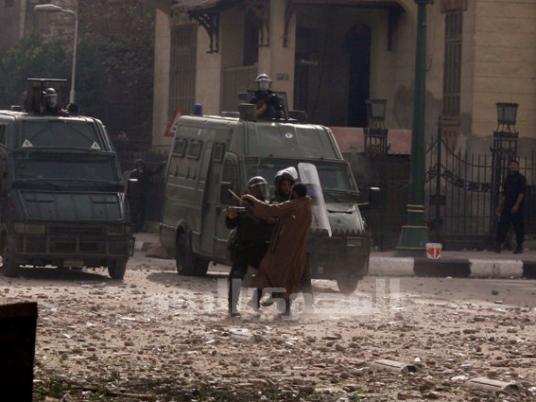 Security forces killed a militant in an exchange of fire in al-Waraq district in Giza, a source within the Giza security directorate said.
The source told Aswat Masriya that the deceased militant attempted to kill a national security officer and a central security forces officer during his arrest.
He added that the killed militant was allegedly a member of the now-banned Muslim Brotherhood group.
Egyptian authorities have led a crackdown on Muslim brotherhood figures and supporters since the ouster of former president Mohamed Morsi in July 2013, after mass protests against his rule.
Egypt designated the Brotherhood a terrorist organisation in December 2013 and insists it is behind a wave of militancy which has targeted security personnel since Mursi's ouster.
The brotherhood continuously denies these accusations.