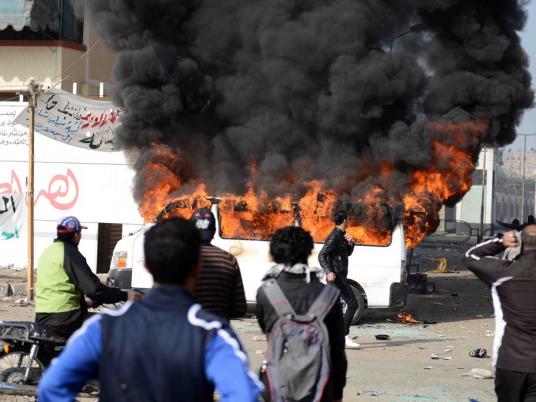 A protester in Port Said attempted to throw a grenade at security officers during the course of his arrest on Thursday.
Joint army-police forces raided an apartment in the Zohour neighborhood where suspects in the recent attack on Port Said prison were reportedly hiding. One suspect threatened to blow up a grenade. He pulled the fuse and attempted to throw it, when one police officer stopped him and another opened fire at the suspect.
The suspect was injured and brought to a public hospital under heavy guard. Four other suspects in the raided flat were arrested, including three from Suez.
Forty-six people were killed in Port Said when violence erupted on 26 January, after a court recommended the death sentence for 21 defendants on trial for the killing killing at least 72 Ahly football team fans last February.
President Mohamed Morsy issued a curfew to curb the continued violence in the city. Armed forces are currently overseeing security in Port Said.
Edited translation from Al-Masry Al-Youm