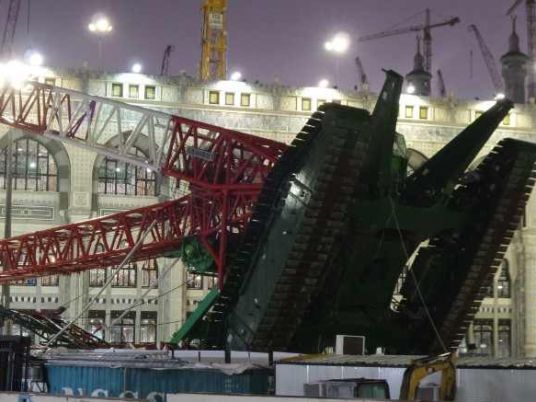 The Iranian Communications and Information Technology Minister Mahmoud Vaezi announced, on Monday evening, the death of an Iranian senior space scientist in Mecca's recent construction crane collapse incident, the semi-official Iranian FARS News Agency reported on Tuesday.
Ahmad Hatami, a science board member of the Iran Space Research Center, was among the eight Iranian pilgrims who died in the incident, FARS added.
A powerful storm toppled a construction crane Friday afternoon at the Masjid al-Haram, or Grand Mosque, in Mecca, killing at least 107 people and injuring 238 others, Saudi Arabia's civil defense authorities said on Twitter.
Photos and video on social media showed the crane crashing through the mosque roof and the aftermath, with bodies, blood and debris spread across the courtyard.
Four Egyptian pilgrims died in the incident, according to the head of the Egyptian Hajj mission, Sayed Maher.