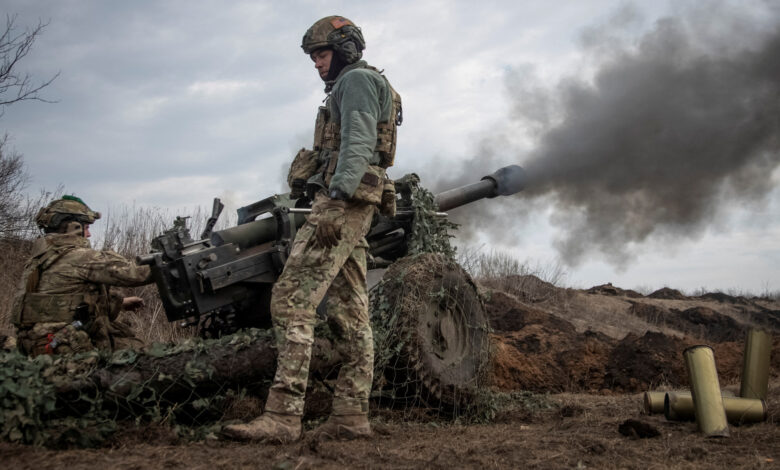 Senior officials at Russia's Ministry of Defense gave the order for Russian fighter jets to harass a US drone over the Black Sea this week, according to two US officials familiar with the intelligence.
The high-level military officials' connection to the incident suggests the fighter jet pilots were not taking rogue action when they interfered with the US drone.
However, at this time there is no indication that the highest of political leaders in Russia — particularly those in the Kremlin, including President Vladimir Putin — knew about the planned aggression in advance, one of the US officials said.
State Department Spokesperson Ned Price on Wednesday night indicated there was likely high-level approval of the harassment.
"Our aircraft, our drones have been harassed by Russian pilots almost consistently. And to say that that consistent pattern is the — consequence of pilots doing this, Russian pilots doing this on their own volition, that just didn't ring true," Price told CNN's Anderson Cooper Wednesday night. "The fact that we've seen a pattern on the part of the forces of the Russian Federation suggests to us at least there's at least some senior level approval of this kind of activity."
Whether or not the military officials set out to design an incident where the fighter jets would come into physical contact with the drone remains unclear.
"We know that the intercept was intentional. We know that the aggressive behavior was intentional, and we also know it was very unprofessional and very unsafe," said Chairman of the Joint Chiefs of Staff Gen. Mark Milley at a news conference on Wednesday. "The actual contact of the fixed-wing Russian fighter with our UAV, the physical contact with those two, not sure yet."
Milley also sought to downplay any immediate rolling out of a repercussion for Russia, beyond the stern public and private warnings against Russian aggressions in international airspaces.
"We do not seek armed conflict with Russia, and I believe that at this point, we should investigate this incident and move on from there," Milley said.