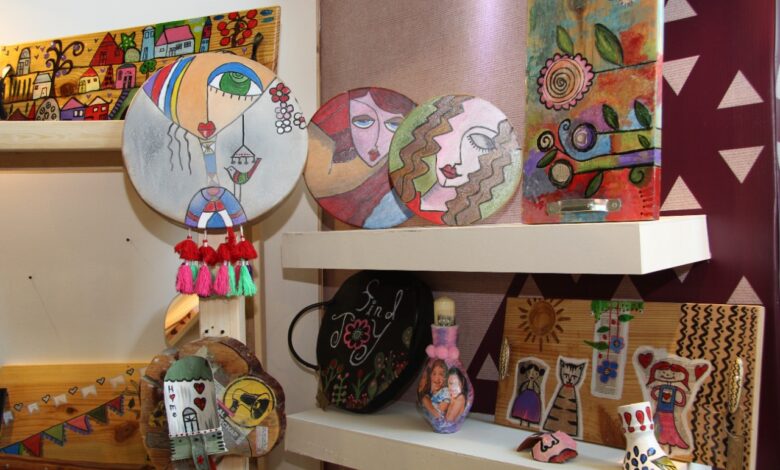 The Ministry of Social Solidarity will organize for the first time in Egypt the "Diyarna Arabia" (Our Homes are Arab) exhibition, where seven Arab countries will join, Minister of Social Solidarity Nevine al-Kabbaj announced.
The event runs from March 16 to April 20, held on an area of 3,000 square meters in the Mall of Arabia in Giza Governorate, and will open its doors for free from 10 am to 10 pm from the gates of Mall of Arabia.
All the information related to the exhibition is available at the Ministry of Social Solidarity website.
Kabbaj said that as the exhibit coincides with Ramadan, it will focus on exhibiting Arab abayas for both women and men, which vary between in style between modernity and heritage, as well as accessories for abayas that suit all ages and tastes.
Other exhibited products will include Khayameya products, lanterns, Ramadan decorations, and Ramadan foodstuffs and products, especially dates, spices, incense, perfumes and Arabic coffee.

Kabbaj added that 150 Arab and Egyptian exhibitors are participating in the exhibition, 75 percent of whom are women, in addition to a number of young entrepreneurs and designers of traditional Egyptian fashion with a modern touch.
"Diyarna Arabia" exhibition is one of the important opportunities to promote Egyptian and Arab handicrafts and traditional products, the minister said.
It will therefore promote the Arab handicraft and heritage industries sector, and share experiences between Arab countries in this field.
She added that the creative economy constitutes one of the most promising economic sectors globally, as the World Bank expects it to grow at a rate of ten percent annually.
This is the second joint Arab exhibition organized between the ministry and the Arab League, after the "Bayt al-Arab" (Arab House) exhibition, which was held from January 5 to January 11 with the participation of 13 Arab countries in Cairo.
The "Diyarna Arabia" exhibition is the third exhibition organized by the Ministry of Social Solidarity during the first quarter of 2023.
The "Diarna" handicrafts and heritage exhibition was held earlier at Cairo Festival Mall in New Cairo from February 23 to March 11 in partnership with the EU delegation to Egypt.