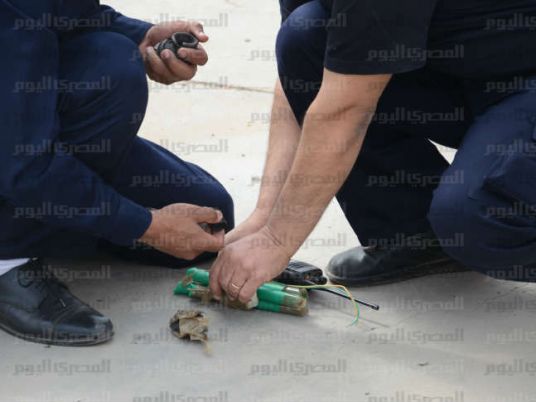 The Criminal Military Court in Alexandria sentenced seven defendants in the Kafr al-Sheikh Stadium bombing incident to death and referred the seven cases to the Grand Mufti.
The court set March 2, 2016 for a verdict in the case.
An IED exploded near the wall of Kafr al-Sheikh Stadium, a meeting point for Military Academy students, on April 15. Three Military Academy students in Kafr al-Sheikh were killed in the incident and two others were injured.
Sixteen Muslim Brotherhood members were tried in the case, including the head of the group's administrative bureau in Kafr al-Sheikh and his deputy, the secretary general of the dissolved FJP, and other MB leaders in Kafr al-Sheikh.
Assassinated top prosecutor Hesham Barakat referred the incident to military prosecution.
Edited translation from Al-Masry Al-Youm