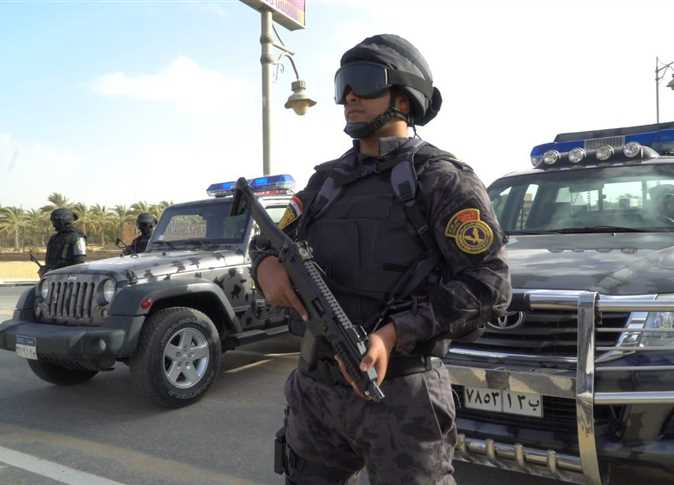 Egypt's Interior Ministry announced on Thursday that seven terrorists were killed and a police officer wounded during an exchange of fire with security forces in Giza.
The national security sector received information that Muslim Brotherhood leaders instructed armed groups in Egypt to carry out a series of attacks with the aim of creating chaos in the country, in line with similar calls by the group for chaos on social media, the Interior Ministry said in a statement.
Hassm terrorist group members planned to plant an IED in Giza as they were dressed in electricity workers' uniforms. They manufactured the IEDs at an apartment in 6th of October City, according to the statement.
Checkpoints were immediately prepared to catch the reported suspects. Security forces then suspected a white pickup vehicle. As the security forces approached the car, the suspects started firing at them. An officer was injured, and the three suspects in the car were killed as the security fired back at them.
An automatic rifle, a pistol, ammunition, an IED, and some cables were found in their possession, the statement said.
Upon investigation, the security forces reached the apartment where the suspects used to manufacture IEDs. They exchanged fire with four other suspects and killed them, according to the statement.
Large quantities of explosive materials, remote controls, leaflets, three automatic rifles, masks and two helmets were found at the apartment. The necessary legal measures were taken and the State Security Prosecution was informed of the investigation.
Edited translation from Al-Masry Al-Youm