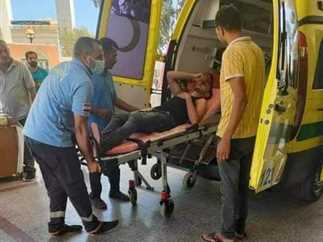 Seventeen people suffered minor injuries including smoke inhalation after a fire broke out Thursday at a tourist boat during a maintenance operation in Safaga, south of the Red Sea.
The injured were transferred to hospital, with most discharged after receiving treatment.
The Civil Protection Forces received a notification that a fire broke out on a Tourist boat during the maintenance process in Safaga. Immediately, civil protection vehicles and ambulances were dispatched to the site of the fire, which was brought under control, and the injured were transferred to the hospital for treatment.
Medical sources from Safaga Central Hospital confirmed that the injuries were mostly suffocation. One person suffered a burn to the foot, and his injury was minor, the sources added.