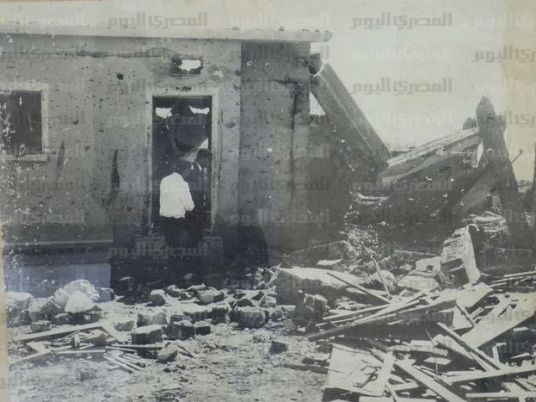 Sharqiya governorate commemorated on Wednesday the 45th anniversary of the Israeli air raid that killed 30 elementary school students in the province in 1970.
Thirty students from Bahr al-Baqar Elementary School died and nearly 50 others were wounded in an air raid by five Israeli Phantoms in April 8, 1970, when Egypt was at war over the Israeli occupation of the Sinai Peninsula.
At the time, Israel said it was bombing military targets.
Marking the event, schools in Sharqiya directed teachers to recount the incident during the first class.
Officials from the governorate and the education department visited the memorial erected at the scene of the attack and laid wreaths on it. They also moved to a memorial museum inside the school, which displays the deceased students' personal possessions, blood-stained remains of their uniforms and photos of international delegations that visited the site following the attack.
Edited translation from Al-Masry Al-Youm