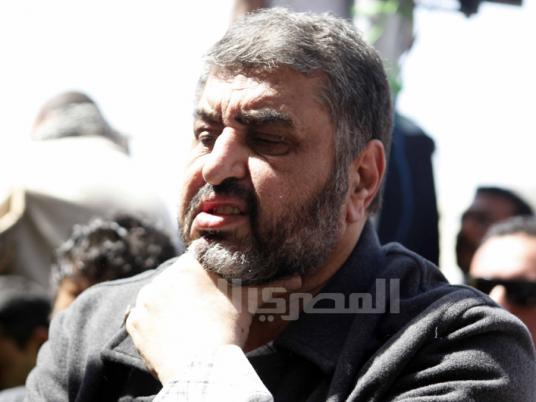 Muslim Brotherhood leader Khairat al-Shater travelled to the United Arab Emirates on Wednesday to try to resolve tensions between the Emirati foreign minister and the Emirati branch of the Muslim Brotherhood.
Brotherhood sources told Al-Masry al-Youm that Shater was also headed to Dubai to hold meetings with businessmen and potential investors there. Shater hopes to strengthen economic relations between the two countries and reach agreements on major projects to be implemented in Egypt, said the sources.
Mahmoud Hussein, the secretary general of the Muslim Brotherhood, claimed that Shater was travelling on personal business and without any political aims, denying that the Brotherhood had sent him to the UAE.
Shater's visit comes after UAE Foreign Minister Abdallah bin Zayed Aal Nahyan accused the MB of being anti-patriotic and against state sovereignty, in reference to a recent case where 60 Emirati Brotherhood members were accused of plotting to stage a coup and create their own armed forces.
Aal Nahyan called on the Gulf States to form a cooperative council to stymie what he called the Brotherhood's goal to undermine their governments.
Edited translation from Al-Masry Al-Youm