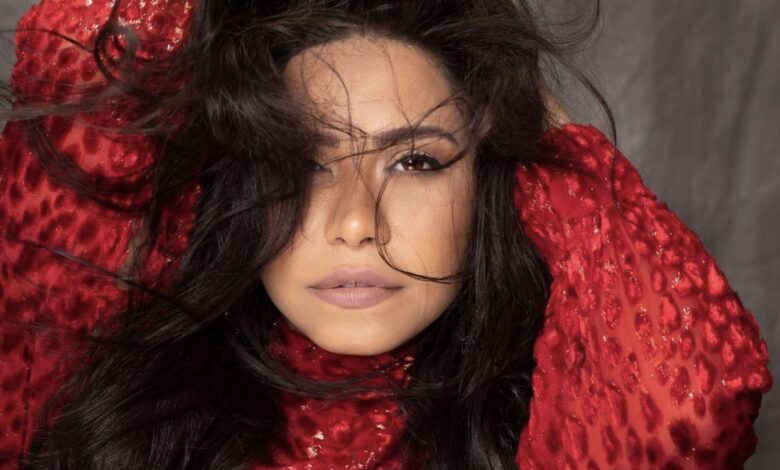 Singer Sherine Abdel Wahab's story seems to have no end, with new developments every week, after she has been admitted into a mental health hospital for weeks.
Sherine appeared for the first time, on Wednesday, on the scene of events, through a leaked recording where she called on her lawyer Yasser Kantoush to help her outside the hospital.
From inside the hospital, in which she has been detained since 20 days, after her disagreements with her ex-husband Hossam Habib and her brother, Mohamed Abdel Wahab, appealed to Kantoush, and asked him to help her get out of the hospital, after she undersigned documents that she did not know what it contained.
Sherine said in the leaked recording, "Good evening, Yasser, please do anything to get me out of the hospital because they forced me to sign a paper that I don't know what it is.
I want to get out of the hospital. I have become fine…I have been here for over 20 days and I want to come out urgently please Mr. Yasser.
Kantoush published the recording on his official Facebook page, in which he confirmed that the recording was leaked at the request of Sherine.
Yasser Kantoush's statement
Kantoush published a statement on his official Facebook page saying: "After reviewing the report issued regarding the health condition of the artist, Sherine Abdel Wahab, by a specialized medical committee of the National Council for Mental Health, the report stated that the artist's health condition was good and stable and did not require a compulsory treatment inside the hospital."
The report added she was psychologically stable, but despite the report she could not leave the hospital, he said.
"She was forced to sign papers stating she wanted to continue in the hospital, and this is contrary to the truth," Kantoush statement said.
"The hospital informed the Public Prosecution Office, after this report that required her to be released was issued, that artist Sherine was voluntarily present in the hospital so that [the hospital] does not fall under the law," he wrote.
"Thus the hospital is detaining a citizen unjustly, and therefore all legal measures will be taken against it for violating Article 10 of the Mental Health Law which stipulates the voluntary admission of a patient, and allows them to make phone calls, meet whomever they want, and leave the hospital at any time," Kantoush said.
According to Kantoush, Sherine asked him in the recorded call to help her leave the hospital, after her health condition stabilized during the past days. He stressed that the circulating audio recording of her was published upon her request to reassure the public about her condition.
Kantoush said, in a telephone interview with TV presenter Sherif Amer, via MBC channel, saying a medical report that said that her condition was good and did not require her presence in a hospital or treatment. He added Sherine called him and assured him she was in a good health.
"Yesterday, we went to the hospital and they refused to communicate with us. I took the recording from her and she asked me to publish it upon her desire. There is an investigation by the prosecution about her health condition, and the investigations have a surprise," he added.
Is Sherine Abdel Wahab in Fayoum?
Some sources claimed that Abdel Wahab was transferred to a hospital in Fayoum Governorate after her condition stabilized in the past few days. No official source so far has confirmed this information.