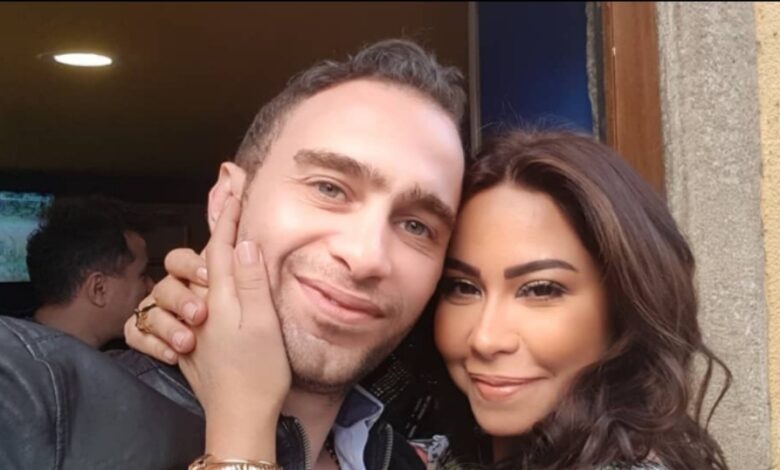 Yasser Qatnoush, the lawyer of the singer Sherine Abdel Wahab, issued a statement confirming the reconciliation of his client with her ex-husband, singer Hossam Habib.
He added Abdel Wahab had all the respect and appreciation for her ex-husband, explaining that the reconciliation took place afte Habib returned to all the belongings of Adel Wahab to her.
Qatnoush said in the statement: "Sherine Abdel Wahab has all the appreciation and respect for Hossam Habib. In order to maintain the good relationship between each other as friends and colleagues in the artistic community, she announces that she has reconciled with him."
"Hossam Habib returned all of the artist's belongings and settled all disputes between them, and reconciliation took place at the Public Prosecution."
Qantoush concluded his statement, saying: "We call upon the journalists to investigate accuracy in reporting the news and to limit their news to what was stated in the artist's statement as in the end, she has all respect and appreciation to Hossam Habib."
Abdel Wahab accused Habib in several reports, the first of which was fraud and theft.
She said she asked him to buy a car for her to use personally, and was later that the car was registered under Habib's name and he did not pay her the value of the car.
The second complaint was against Habib and his father, as she accused them of insulting, slandering and defaming her.
The third report was against Habib's father, and its details stated that Hussein Habib insulted Abdel Wahab, on social media, saying she was "immoral, arrogant, tyrannous, defaming people, and insulting religion."
The fourth report was filed against Habib for falsely accusing Abdel Wahab of stealing a song named "Ghab al-Farah" from his new album, according to the waived claim.