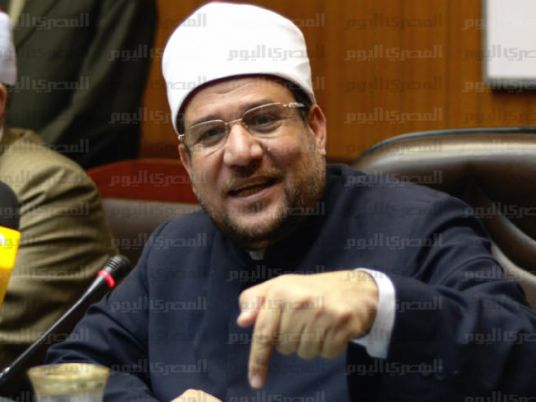 Shi'ite leaders have called a meeting to discuss the Religious Endowment Ministry's decision to close Al-Hussein tomb in Egypt, from Thursday until Saturday, to prevent Shi'ite rituals on the day of Ashura, the anniversary of the killing of Al-Hussein, Prophet Muhammad's grandson, during the Karbala battle in Iraq.
Undersecretary for the Endowment Ministry Mohamed Abdel Razek said the ministry rejects violent rituals by Shi'ites on that day.
Shi'ite sources said sect leaders had met with human rights activists previously and agreed to go to international rights organizations where they would file complaints against the Endowment Ministry.
The Ahl al-Bayt World Assembly leader in Tehran, al-Taher al-Hashemy, described the ministry's decision as an unjustified attack against Shi'ites in Egypt to please the Wahhabi movement.
Muqtada al-Sadr, the Shi'ite leader in Iraq, attacked the ministry's decision saying it resembles the closure of Bayt al-Maqdis for Muslims and describing the decision as dictatorial.
Sadr called on Al-Azhar to refute the decision, adding that the Egyptian government cannot decide whether or not the Shi'ite rituals on Ashura are Islamic.
Al-Kawthar Shi'ite Coalition member Mokhtar al-Radwa condemned the decision, nonetheless pointing out that the coalition also rejects Iranian and Iraqi interference in Egypt's internal affairs despite the injustices being placed on the sect.
Edited translation from Al-Masry Al-Youm