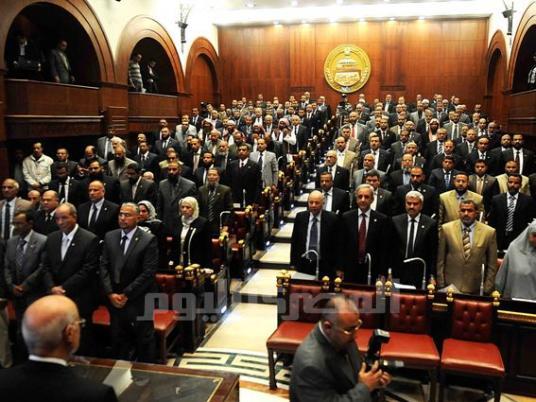 The Shura Council approved elections law amendments Thursday, as requested by the Supreme Constitutional Court.
The regulations govern the upcoming House of Representatives polls, expected to take place in May.
The SCC ruled Monday that five articles in the draft law were unconstitutional. The Shura Council held several meetings this week to hammer out changes to ensure President Mohamed Morsy would be able to announce the elections date by 25 February, as the Constitution mandates.
Morsy is now reviewing the law, according to Shura Council Speaker Ahmed Fahmy.
Some of the more contentious amendments include the redistribution of electoral constituencies to better reflect population density and fair representation in the new parliament.
Shura Council MP Mamdouh Ramzy said there were irregularities in the distribution of seats for the mainly Christian districts of Shubra and Sharabiya in Cairo, adding that both districts have been relocated to other Copt-free constituencies.
Ahmed Shaaban, a senior official at the State Ministry for Administrative Development, criticized the redistribution, since it gives Cairo an additional 12 seats. He noted that Shubra's population has fallen to 600,000 from 1 million, and that this was not taken into consideration when amending the electoral constituencies.
Edited translation from Al-Masry Al-Youm