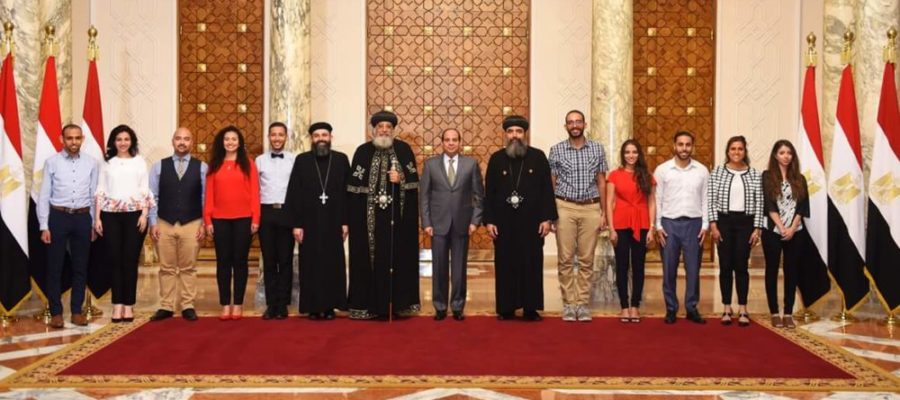 President Abdel Fattah al-Sisi joined Pope Tawadros II of the Coptic Orthodox Church of Alexandria, to meet the young delegation of the international "Back to Roots" program.
The program aims to bring worldwide Coptic youth together for educational, cultural, spiritual, and tourist visits to Cairo, Alexandria, Ismalia, Wadi al-Natroun and other monasteries.
President Sisi welcomed the youth, and stated the importance of linking the Egyptian diaspora and its offspring to Egypt.
He saw the program as important to opening a dialogue with young Egyptians worldwide, and keeping them updated on the state of life in their home country.
Sisi stressed Egypt's pride in Copts who achieves success abroad, noting that Egyptian Muslims and Christians co-exist with strong links of brotherhood and love.
He added that the country is witnessing comprehensive changes, aimed at changing its future for the better. He pointed to the government's work in providing labor opportunities and appropriate housing through projects in all governorates.
Around 200 young Copts between 22 and 30 years old will participate in the program, meeting several bishops from the Coptic Orthodox Church, and Coptic parliamentarians.
Edited translation from al-Masry al-Youm.