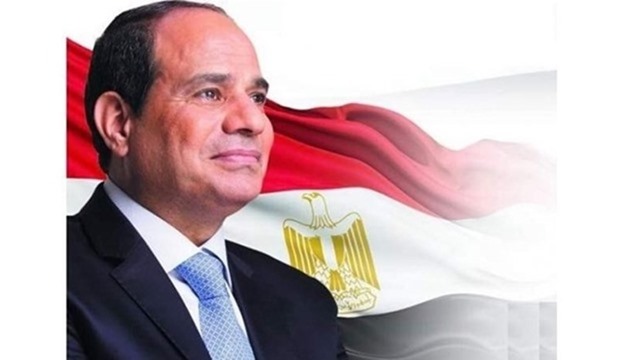 President Abdel Fattah El Sisi asserted Egypt's constant policy in supporting Iraq and maximizing its Arab regional role, in addition to extending all-out backing to the Iraqi people on all fronts and helping them to overcome all challenges, especially those related to counterterrorism efforts and restoring security and stability.
The Egyptian president's remarks were made during his meeting on Thursday with Iraqi Prime Minister Mohammed Shia' al-Sudani.
Presidency Spokesman Bassam Radi said that Sisi reiterated that Egypt is always ready to cooperate with Iraq as part of a trilateral cooperation mechanism that involves both countries alongside Jordan or through bilateral cooperation, urging for establishing a strategic partnership between the two countries based on integration with the aim of achieving common development objectives.
During the meeting, Sisi congratulated the Iraqi premier on winning the parliament's confidence to form the government, wishing him the best of luck in his new post.
Sisi asserted his great appreciation for the Iraqi people and government and the historical ties binding the two countries, underlining keenness on pushing forward bilateral relations to wider horizons.
Also, he pointed out to the importance of accelerating the implementation of joint projects.
Meanwhile, the Iraqi premier asserted his country's appreciation for the Egyptian efforts in backing Iraq on all fronts, noting that his country is seeking to enhance relations whether at the bilateral or the trilateral level.
He also underscored the need for benefiting from the Egyptian expertise in rebuilding the foundations of the state, achieving sustainable development, carrying out national projects, especially in the infrastructure and electricity domains as well as promoting economic, trade and investment cooperation.
Al-Sudani also commended the continuing Egyptian support to Iraq in the face of common challenges topped by combating terrorism and achieving security, stability and development.
The spokesman also said the meeting covered all aspects of bilateral relations especially the implementation of joint projects in all fields and following up the implementation of the trilateral cooperation mechanism with Jordan.