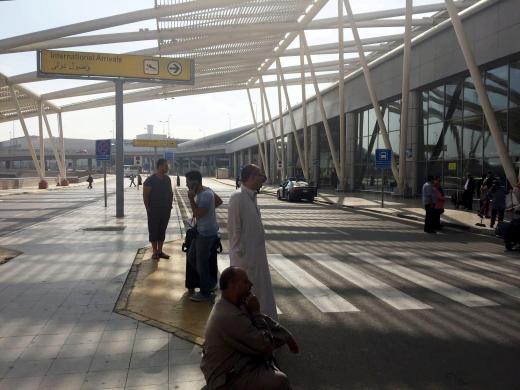 President Abdel Fattah al-Sisi will attend the official reopening ceremony for Terminal Building 2 (TB2) at Cairo International Airport, which has been renovated by the Civil Aviation Ministry.
The exact date of the ceremony will be determined next week, according to Sisi's schedule.
TB2 was first inaugurated in 1986 and was closed in April 2010 for renovation, with improvements estimated at approximately $400 million.
According to the airport's official website, the renovation will increase TB2's capacity by around 8 million passengers per year, raising the total to 26 million per year. The number of gates will increase from seven to 14, with facilities for the Airbus A380 aircraft added.
Aviation Minister Sherif Fathy has ordered that third trail for the building since renovations were completed, ensuring all is in order before the official opening.
Ismail Aboul Ezz, chairman of the Holding Company for Airports and Air Navigation, has been tasked with overseeing the trial, along with Mohamed Saeed, chairman of Cairo Airport Company.