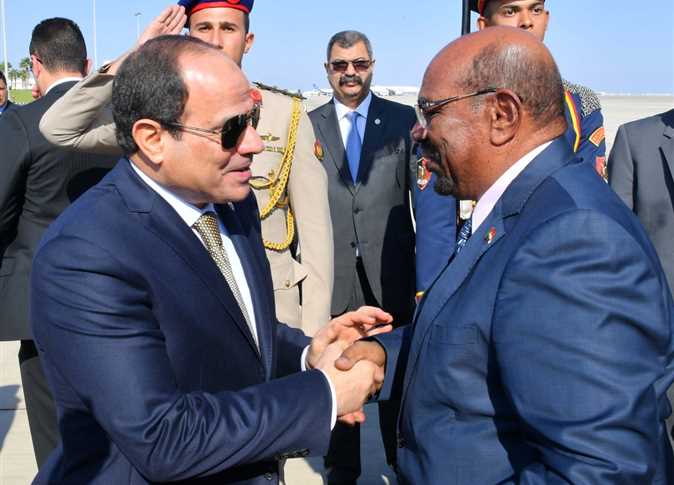 President Abdel Fattah al-Sisi met with Sudanese President Omar al-Bashir on Sunday to discuss enhancing their commercial cooperation and study how to link railways between the two countries.
During the joint press conference held on Sunday, Sisi said that the High Joint Committee from both countries met in Sudan on October, where 12 agreement were signed in different fields.
Sisi and Bashir also discussed training the two countries' leaders in different sectors and the developing negotiations on the Grand Ethiopian Renaissance Dam (GERD).
Sisi added that the meeting discussed ways of supporting the peace agreement in South Sudan and the Sudanese efforts of solving the crisis in the Central African Republic.
He said that he met Bashir eight times as part of the two countries' efforts to support joint interests in all fields.
Edited translation from Al-Masry Al-Youm