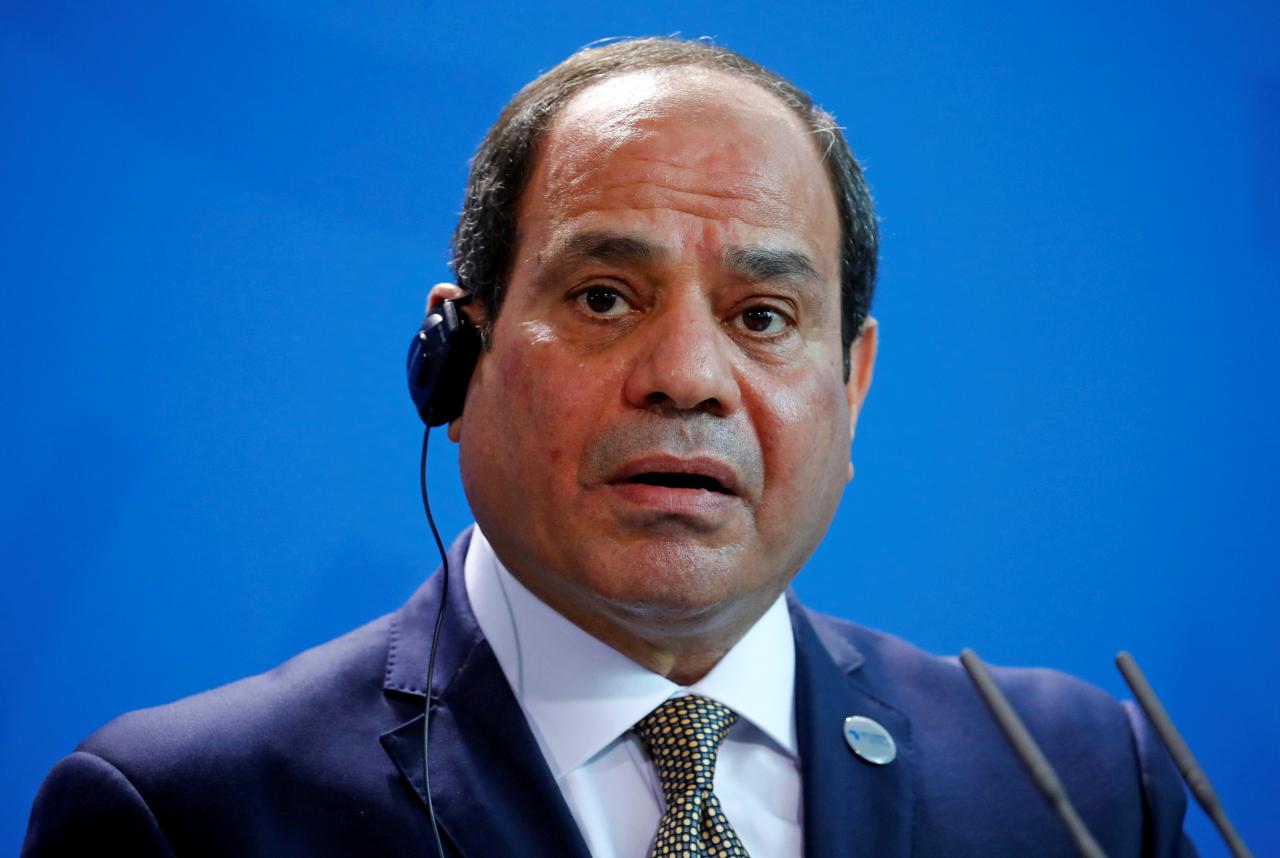 Egyptian President Abdel Fattah al-Sisi on Monday visited the Reichstag building, the historic seat of the German parliament, where he was received by the President of the Bundestag Wolfgang Schäuble.
Egypt's Presidential Spokesperson Bassam Rady said that the meeting saw views exchanged regarding the latest developments in the Middle East, Egypt's comprehensive vision on combating terrorism, extremist ideology and illegal immigration, and Egypt's efforts to consolidate the principles of citizenship and spread tolerance, acceptance and freedom of belief.
He added that the Egyptian government has made achievements on these issues in recent years.
The President of the German Parliament expressed his appreciation and support towards Egypt's efforts.
President Sisi stressed that militant organizations represent an immediate and future threat to the security of the Middle East region, as they seek to undermine national institutions and spread violence and chaos.
He stressed that this in turn requires the highest degree of readiness in using the latest technologies in security and defense.
During a meeting at his residence in Berlin on Monday, with a delegation from the German Federal Federation for Security and Defense Industries, Egypt's Military Production Minister and the head of the Arab Industrialization Authority, Sisi stated that this risk requires joint cooperation and an exchange of expertise and training programs.
He said that this is a strategic approach that Egypt is committed to in preserving its security, territorial integrity, borders and the capabilities of its citizens, which in turn reflects the stability and security of the whole region, including the Mediterranean basin and the Middle East.
Sisi also met with the Vice President of the Daimler AG Group (which includes Mercedes Benz) Eckart von Klaeden, in the presence of Egypt's Minister of Investment and International Cooperation.
Rady said that President Sisi affirmed Egypt's desire to develop activity in the automobile industry in light of the Egyptian market attracting foreign investments.
Edited translation from Al-Masry Al-Youm