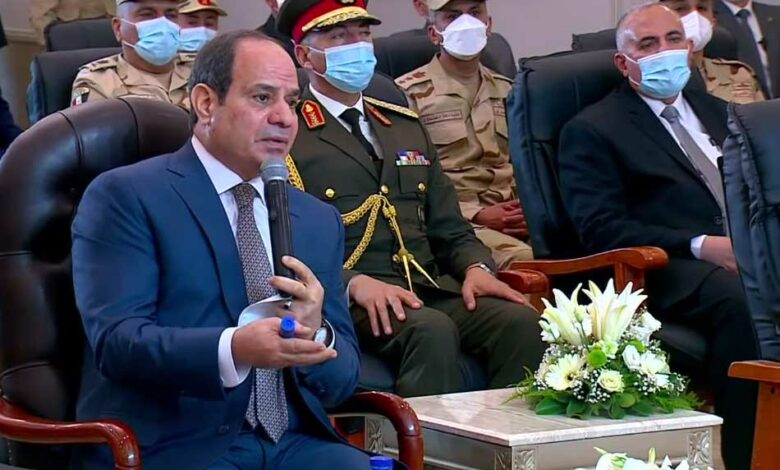 Egyptian President Abdel Fattah al-Sisi said on Monday that his country has implemented infrastructure projects worth US$ 400 billion over the past seven years.
The "Decent Life project will cost U.S, 40 billion dollars: so that we can say that we put ourselves in a suitable place," Sisi said during his speech at the Egypt Petroleum Show 2022 (EGYPS 2022).
He explained, "In order for me to be able to establish a power station or center, electricity power for example."
"It was necessary for the electricity network in Egypt, its transmission network, its control and production to be able to accommodate transmission."
On Monday morning President Sisi inaugurated the fifth edition of EGYPS 2022.
The initiative is a combination of wide international and local participation of the ministers of petroleum and energy: heads of international and local companies, international oil and gas organizations, and petroleum industry experts.
The exhibition is the largest and most important international and regional gathering of the oil and gas industry in North Africa and the Mediterranean Sea.