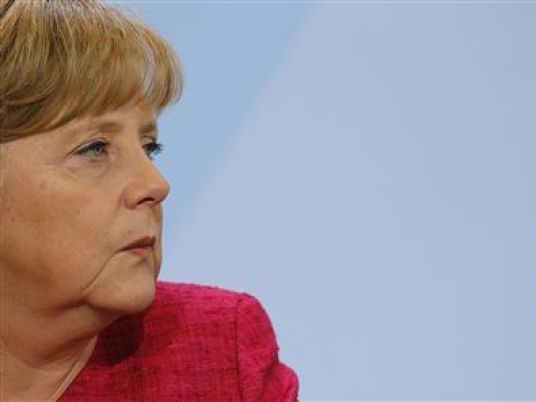 During a meeting on Wednesday with the delegation of the Egyptian-German Parliamentary Friendship Association, headed by MP Karen Mag, Egypt's President Abdel Fattah al-Sisi expressed Egypt's appreciation of the efforts made by German MPs on the bilateral cooperation agenda, as well as advances made on the implementation of what has been agreed upon during the recent visit by German Chancellor Angela Merkel to foster partnership between Cairo and Berlin.
Sisi has said that regional and international circumstances as well as challenges on Egypt and Germany require boosting cooperation and consultation on all levels, especially on the parliamentary side.
Sisi also expressed his eagerness for the development in Egyptian-German ties, as well as bilateral cooperation between the two countries.
During the meeting, Sisi also reviewed the political and economic developments in Egypt as well as interests in achieving balance between preserving safety and security, and protection of basic freedoms and human rights on the one hand; without harming citizens' interests on the other hand — including their economic and social rights. He also indicated the efforts on countering terrorism and correcting wrong religious beliefs and principles.
Meanwhile, the German delegation members expressed huge appreciation of Egypt and its people, as well as their eagerness to boost partnership ties.
They also praised the security and stability they experienced during their visit to Egypt, and lauded the courageous decisions that helped refresh the Egyptian economy, giving it a kickstart. They also highlighted the pivotal role played by parliament in Egypt, especially the female MPs, which have an essential contribution to make.
The members also indicated Egypt's key political and cultural role in restoring stability in the region and resolving crises, in addition Cairo's groundbreaking role in confronting terrorism through efforts to support religious tolerance.
Edited translation from Al-Masry Al-Youm