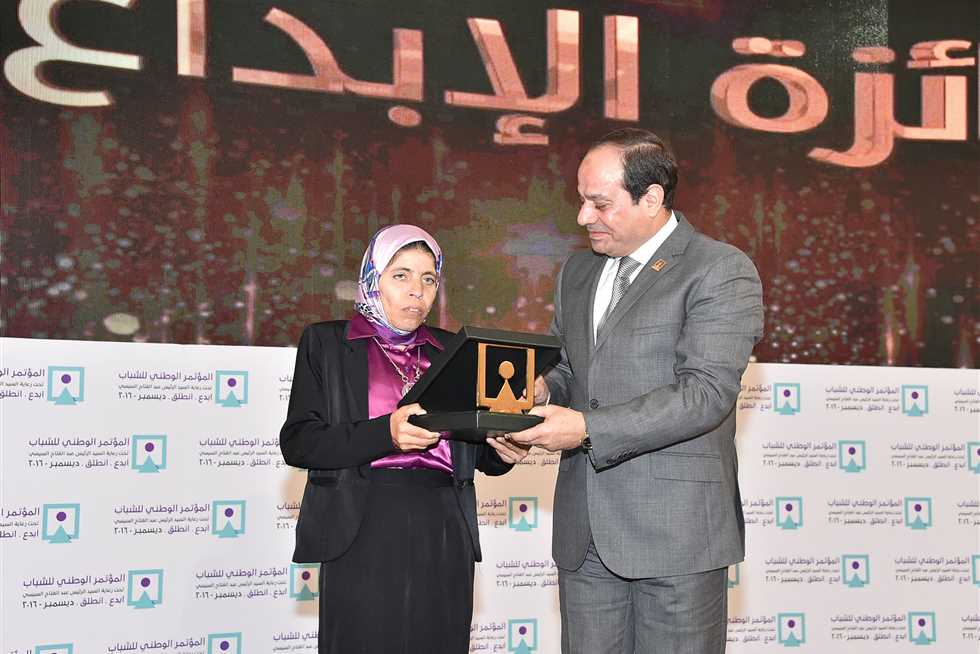 Egypt president Abdel Fattah al-Sisi on Saturday honored Mona al-Sayed, know in the local media as the 'Woman with the Cart,' during the first session of the monthly "national dialogue for youth" conferences.
Sisi awarded Sayed the Innovation Award for Youth, exceptionally. This was followed by a brief speech in which she thanked the president and expressed her happiness at being asked to take part in the event, saying: "I am joyous to see the president."
Sisi met the woman last month after a photo of her pulling a heavy cart, loaded with merchandise in Alexandria, went viral on social media, prompting sympathy with her.
During that meeting Sisi extended the invitation to Sayed to attend the dialogue. Sisi appeared today sitting beside her.