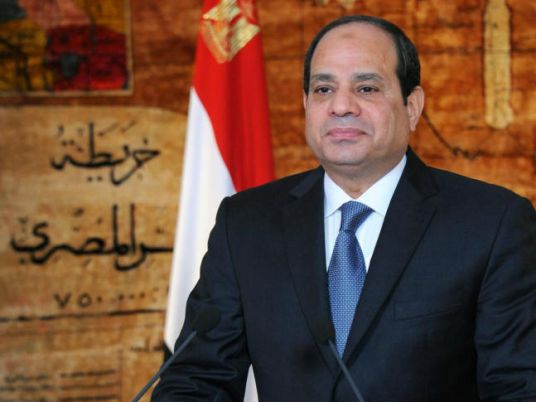 Egyptian President Abdel Fattah al-Sisi has hinted at his intention of running for a second term in office, on the condition that the Egyptian people want him to continue in office for another four years.
"I can never fail to respond to the will of Egyptians," said Sisi.
"I am subject to the will of the Egyptian people, and if their will dictates that I run for another term, then that's what I will do."
The comments were published on Sisi's official Facebook page on Tuesday, having been extracted from an interview with the editors-in-chief of the three government newspapers Al-Ahram, Al-Akhbar and Al-Gomhoreya.
The interview has dominated headlines in Egypt since it publication on Tuesday, with particular attention paid to the suggestion that Sisi intends to run in the 2018 presidential elections.
"I cannot defy the will of the Egyptian people," said Sisi.
The Egyptian Constitution permits presidents to serve two consecutive terms before stepping down, with most people expecting that Sisi will seek a second term.
However, so far there have been no official statements of Sisi regarding his intentions.