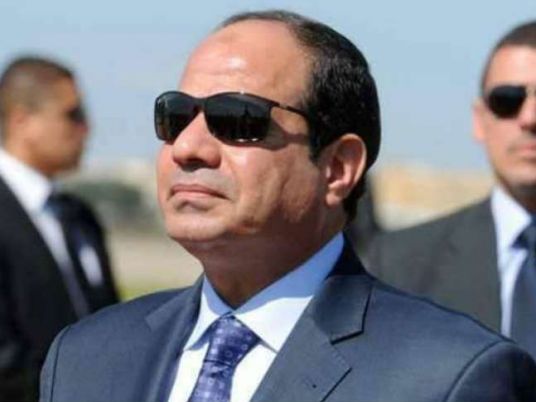 President Abdel Fattah al-Sisi has said he is keen on human rights more than anyone else. "Not because anyone would penalize me, but God will penalize me," he said.
In his speech at Police Academy on Tuesday, Sisi said, "I tell everyone. Egypt has 90 million population. The 90 million persons will not stop their lives for a protest. I'm not saying protests are refused. Protesting has been given allowed stance. But the 90 million people want to live. We are a country with not so many resources to stop everything."
"When terrorism was stopped four years ago, Egypt lost US$40 billion. Who will make up for such number? I'm talking about a number of one sector, regardless of industry and other sectors. Be careful when you claim your rights, do not make us lose everything," he added.
"No one is against human rights," Sisi said. "There could be violations but we do not approve it. It's an exceptional circumstance that Egypt has been through."
During the celebration of Police Day, which comes on 25 January, also marks the fourth anniversary of the January 201 revolution, Sisi honored names of 41 fallen policemen through medals that were received by their families.
Meanwhile, Interior Minister Mohamed Ibrahim said the ministry's security services have moved from stage of reactions toward terrorist operations to actions stage, which is about thwarting attempts before they occur.
"We made huge efforts in war against terrorism," Ibrahim said during the celebration.
Ibrahim offered thanks to martyrs of police saying that "terrorists use lowly methods to make people surrender and cede their will."
Policemen will totally eradicate terrorism to guarantee stability, Ibrahim said. "No criminal will escape penalty. We are not facing local terrorism, but one that organizes crimes. There are foreign and international forces that provide local terrorists with information."
Edited translation from Al-Masry Al-Youm