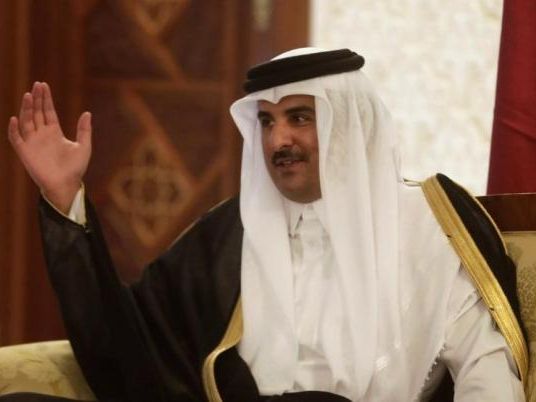 As President Abdel Fattah al-Sisi concluded a visit to China on Thursday, Gulf sources said Sisi is likely to visit Kuwait and Saudi Arabia within days to take steps towards reconciliation with Qatar as part of a Saudi-sponsored initiative.
Kuwaiti Al-Jarida newspaper said Sisi is visiting Kuwait in the first week of January to discuss bilateral relations. No official confirmation from the two Arab states has been given yet.
A Saudi diplomat had also pointed to "a desire by Riyadh to hasten with holding an Egyptian-Qatari summit, especially after Qatar halted the broadcast of its channel, Al-Jazeera Mubasher Misr temporarily."
Another Saudi diplomat told Anadolu Agency that preparations are being made by Riyadh to host the summit by next Friday.
Relations between Cairo and Doha were severed due to the Gulf Kingdom's condemnation of the ouster of its ally, former president Mohamed Morsy, in 2013 by Sisi. However Saudi Arabia hosted a summit earlier this month in which all Gulf states, including Qatar, agreed to support Egypt under Sisi.
Besides making the good-will gesture of temporarily halting the broadcast by Al-Jazeera, the satellite channel that ardently backed Morsy and his Muslim Brotherhood, Qatar halted its financing of Palestinian faction Hamas, the Muslim Brotherhood offshoot that Egypt accuses of involvement in bloody attacks against its security forces since Morsy's ouster, an Al-Jarida quoted an Egyptian source as saying.