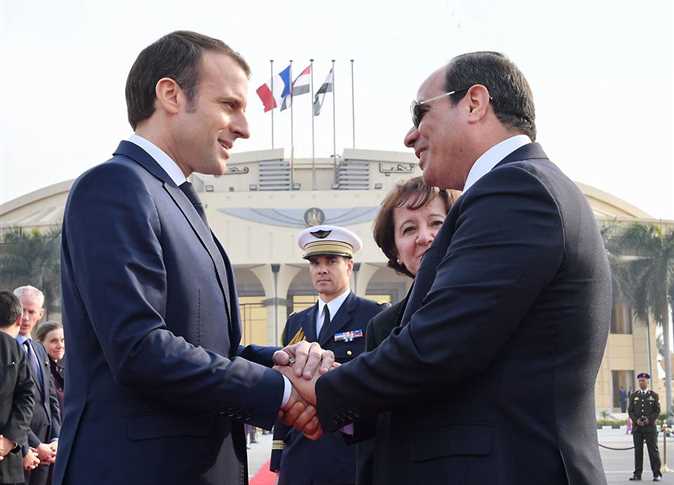 Egyptian President Abdel Fattah al-Sisi received a phone call on Monday from his French counterpart, Emmanuel Macron, to discuss several shared issues and their position in the fight against terrorism and extremism.
The Spokesperson for the Egyptian Presidency Bassam Rady explained that Sisi emphasized the need to completely separate Islam as a religion from acts of terrorist acts committed in its name, as Islam calls for peace, tolerance and the renunciation of violence.

The phone call discussed both nation's common positions vis-à-vis confronting terrorism and extremism and its supporters, all means to eradicate it, and the terrorist incidents that recently took place in France.
Sisi called for an increased focus on encouraging coexistence between followers of different religions, through dialogue, mutual respect and understanding, with no disrespect towards any religious symbols.
He emphasized Egypt's willingness to continue preventing terrorists and all countries funding them from further distorting the image of Islam.
The two presidents also discussed several bilateral and regional issues of common interest, within the framework of regular consultations to coordinate positions, Rady said, especially joint efforts towards settling the Libyan conflict while adhering to a ceasefire and announced frameworks of consultations.