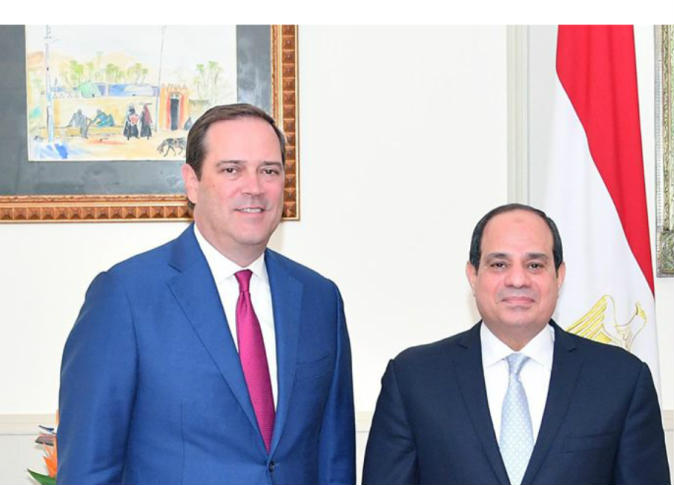 Egyptian President Abdel Fattah al-Sisi received on Thursday Chuck Robbins CEO of Cisco Systems, a leading networking equipment manufacturer, alongside Minister of Communications and Information Technology Amr Talaat.
The president expressed his appreciation for the activities of Cisco Systems in Egypt, which, in the words of Presidency Spokseman Bassam Radhy, supports digital transformation initiatives through its various investments, and helps build the capabilities of Egyptian young leaders by transferring technological expertise.
During his meeting with Robbins, Sisi said that the company's increase of its investments in Egypt would help create more job opportunities.
Sisi said Egypt is ready to help the US company have access into African markets, given the close cooperation ties binding Egypt with its fellow African countries.
Robbins stressed his company's keenness to increase investments and develop its cooperation with Egypt in the digital transformation domain.
He reviewed the company's main initiatives in Egypt: to hone the technical skills of young Egyptians, and develop local startups.
The American CEO lauded steps taken by Egypt to optimize the use of modern technology in the development process, and improve the business atmosphere.
Edited translation from Al-Masry Al-Youm