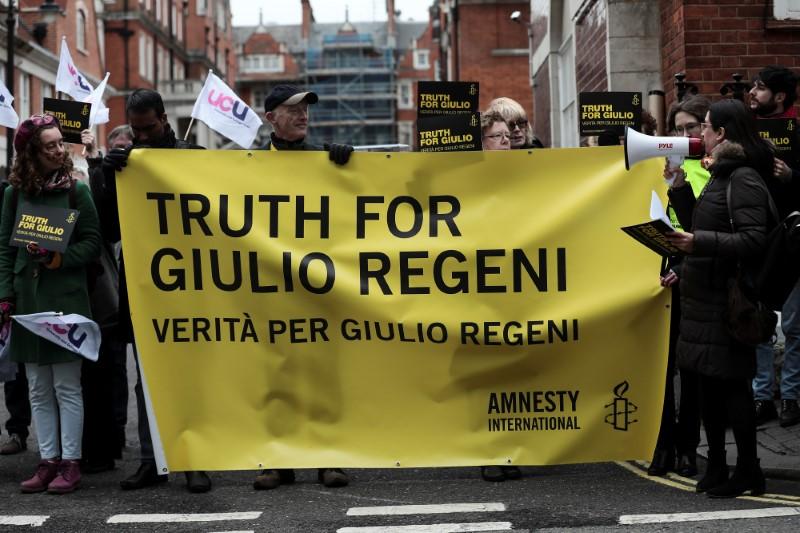 Egypt's President Abdel Fattah al-Sisi stressed his support for joint efforts between Cairo and Italy to uncover the truth behind the killing of Italian student Giulio Regeni and bring the perpetrators to justice, during a meeting with Italian Prime Minister Giuseppe Conte in Beijing on the sidelines of the Belt and Road forum, CNN reported.
Spokesperson for the Egyptian Presidency, Bassam Rady, quoted the two sides during the meeting.
According to Rady, the meeting also dealt with the means of enhancing economic relations between Egypt and Italy.
Sisi further praised the role of the Italian companies operating in Egypt, highlighting the Egyptian national projects and the opportunities it provide for Italian investors.
The two sides discussed counter-terrorism and illegal immigration efforts and the current developments on the Libyan arena.
Sisi said that Egypt is committed to its position of a comprehensive political settlement that preserves the unity of Libyan territories.
Regeni, an Italian PhD student was killed in Egypt in January 2016, after his abduction while studying trade unions in the country. His body was found later in February on the outskirts of Cairo, bearing signs of having gone through severe torture.