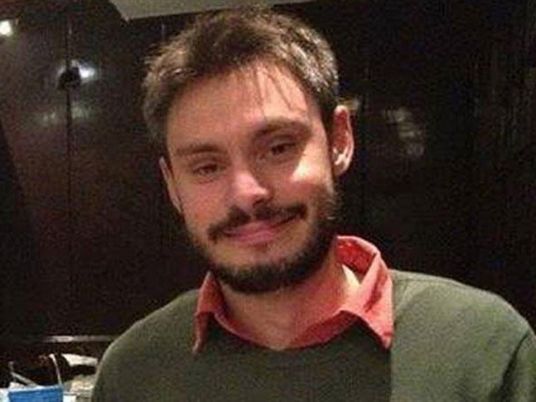 President Abdel Fattah al-Sisi received on Wednesday Italian Deputy Prime Minister and Interior Minister Matteo Salvini, to discuss ways of enhancing bilateral relations as well as the latest developments regarding the murder of Italian studen Giulio Regeni in Cairo on 2016.
Egypt's Interior Minister Mahmoud Tawfik, head of the General Intelligence Abbas Kamel and the Italian ambassador to Cairo attended the meeting.
Sisi stressed the importance of enhancing cooperation and strategic partnership between Egypt and Italy. He also stressed a strong will and desire to reach final results in investigations into the killing of Regeni and sending the perpetrators to justice.
Sisi asserted on Egypt's keenness to cooperate regarding Regeni's case with Italian judicial authorities.
The meeting discussed international and regional issues of mutual concern, especially the situation in Libya and illegal migration across the Mediterranean, as well as joint efforts in the fight against terrorism.
Salvini stressed the depth and strength of bilateral relations between Cairo and Italy, praising cooperation between the two sides in the economic field, the fight against terrorism and illegal immigration.
Salvini praised the cooperation of the Egyptian authorities in Regeni's case stated that Italy is planning an international conference on counter-terrorism efforts and illegal immigration soon.
Regeni, a 28-year-old Italian University of Cambridge PhD student, was conducting field research in Cair regarding the independent trade unions in Egypt.
He disappeared January 24, 2016 in central Cairo, amid a high presence of police in the area, who were anticipating protests.
His body, bearing signs of torture, was discovered on a desert roadside on February 6 2016.
Initially, Egyptian police officials suggested Regeni died in a road accident. However, an Italian autopsy showed that Regeni's body was covered with cuts, and his bones were broken, indicating that he had been hit with "fists, batons and hammers."
Egypt has emphatically denied that its police were involved in his abduction, torture, or death.
The Regeni case has strained ties between Egypt and Italy, which recalled its ambassador over the case. Relations were restored in August when Rome said it would return its ambassador to Cairo and continue to search for Regeni's killers.
Edited translation from Al-Masry Al-Youm