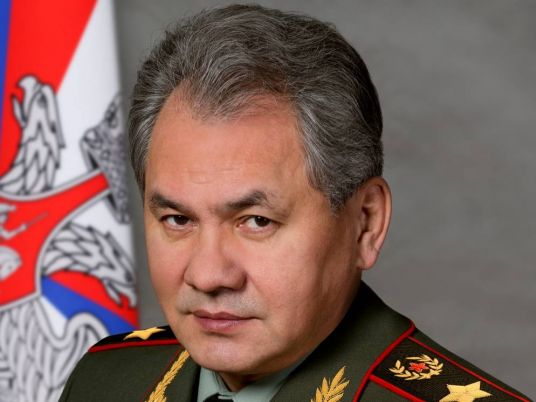 Russian Defense Minister Sergei Shoigu, who arrived in Cairo on Wednesday, met with Defense Minister Abdel Fattah al-Sisi Thursday morning to discuss future military cooperation between Egypt and Russia.
Sisi confirmed that talks re-extend historical strategic relations between both countries, through the start of a new phase of joint cooperation, strengthening ties that have existed since the mid-1950s
.
Sisi said during the meeting that cooperation with Russia will achieve Egypt's goals in establishing a just, comprehensive and well-balanced peace in the Middle East.
Shoigu expressed his appreciation for Egypt's armed forces and their role in maintaining peace and security in the Middle East, as well as what he described as achieving the will of the Egyptian people.
Edited translation from Al-Masry Al-Youm