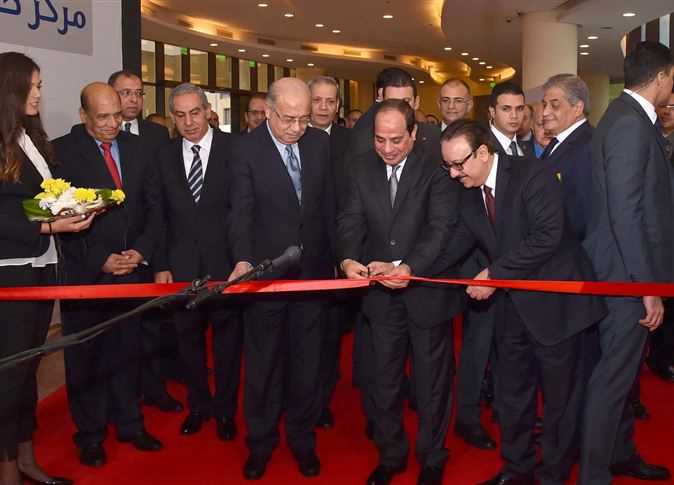 Egyptian President Abdel Fattah al-Sisi opened on Sunday the 23rd round of the Cairo International Exhibition and Conference on Telecommunication and Information Technology (Cairo ICT 2019), running from December 1-4, as part of the president's interest in digitization and modern technology.
Sisi visited the pavilions of the Ministry of Communications and Information Technology, Ministry of Defense, Ministry of Interior, Ministry of Finance, Ministry of Planning, Egypt Post Authority and the Central Bank of Egypt (CBE), receiving their vision on digitization in Egypt and the launch of the Egypt Digital Platform, according to the Presidency Spokesperson Bassam Rady.
Rady added that Sisi received an explanation on the ministries' various digital services; on the digitization and the integrated mechanization of the Taxes Authority; the electronic bill project; the development of the government's financial network and electronic collection which totaled LE160 billion with a 75 percent increase, compared to fiscal year 2017-18.
The President also witnessed the launch of the online gate for the Insurance and Pensions Authority's mobile application service "My Pension" for pensioners, and the production of integrated services cards for people with disabilities.
The Cairo ICT conference is part of the country's strategy of building Egyptian human capability, utilizing high technology, improving public services and implementing the comprehensive reform of the State Bureaucratic Body.
The conference brings together companies big and small from every major industry and connects innovators, start-ups, decision makers, consumers and the media to present latest products in the field of technology.
Edited translation from Al-Masry Al-Youm