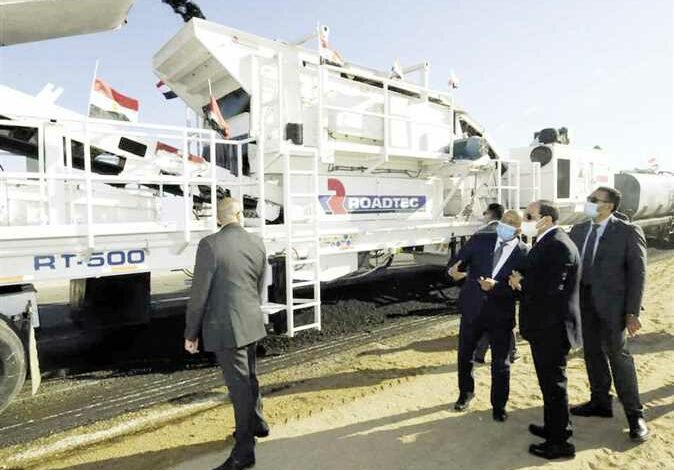 Egyptian President Abdel Fattah al-Sisi ordered a comprehensive review of the national projects to solve their problems, calling for the participation of the private sector in development processes.
He pointed out that the state does not aim to profit from the projects it establishes, but aims to provide production and employment opportunities and generate income for citizens.
During the opening of national projects within the "Upper Egypt Week" activities, President Sisi stressed the importance of achieving self-sufficiency in industrial products and clothing, at the same international standards and quality, to provide job opportunities, hard currency and increase the domestic product.
Sisi ordered to assess all projects that have been established, and the size of the projects that are actually operating, and monitor the obstacles to solve them.
The president explained that the state is investing LE6.2 trillion on projects across Egypt, and the cost of establishing facilities for 24 industrial zones is about six billion LE.
He stressed the importance of providing technical training programs for workers in those areas, and facilitating movement and funding for citizens while putting forward ideas for action according to the nature of each governorate.
President Sisi also ordered that the investor be given all privileges in order to obtain low-cost financing, with the state helping in marketing.
He continued, "The local product is a good product and may be strong, but you need to compete with it inside and outside Egypt. If you need to bring people from abroad to develop ourselves, we are ready, so that we help people work."
He said that small industries will not achieve wealth, and that the integrated model that the state is working to present in the industry is capable of success in light of global development.
Edited translation from Al-Masry Al-Youm